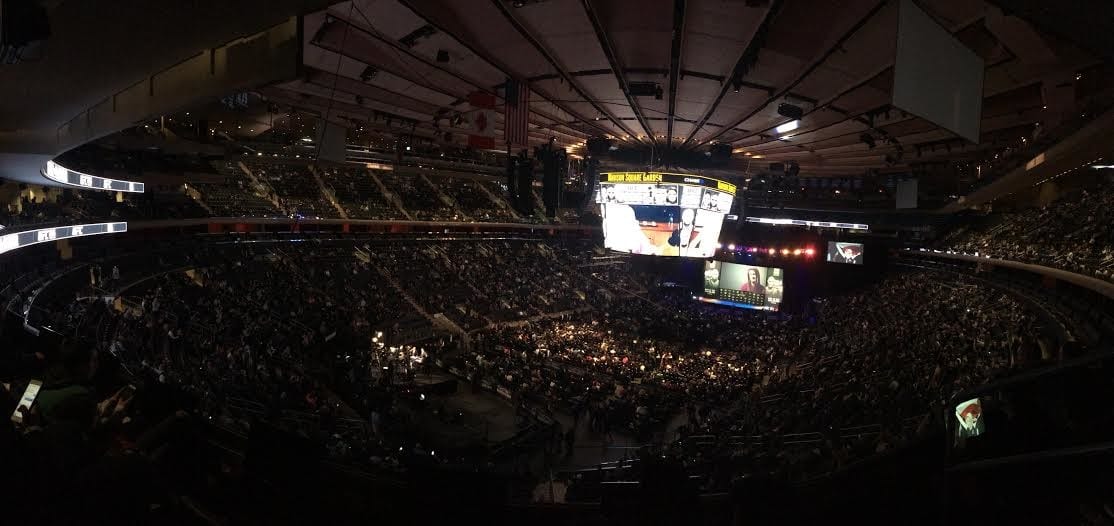 The UFC's debut isn't even fully over, and it's already one of the most successful in the promotion's history.
Media outlet Bloomberg is reporting that ticket sales have amassed around $17 million. If that figure is accurate, it's not only the biggest event ever held at Madison Square Garden, dwarfing the previous record for the boxing fight between Evander Holyfield and Lennox Lewis.
However, more notably, it would also be the biggest UFC gate ever amassed, with the current record being around $12 million for UFC 129, which was headlined by Georges St-Pierre and Jake Shields in Toronto.
"It's the biggest event we're ever going to do," UFC Chief Operating Officer Lawrence Epstein is quoted as saying. "For pay-per-view we believe it will also be our biggest event of all time, but there's also this brand enhancement we'll get out of this event that frankly we couldn't get in any other city in the world."
While UFC President Dana White had previously mentioned the record for the arena had been broken, the figure of which it did so with hadn't yet been stated.
Comments
comments