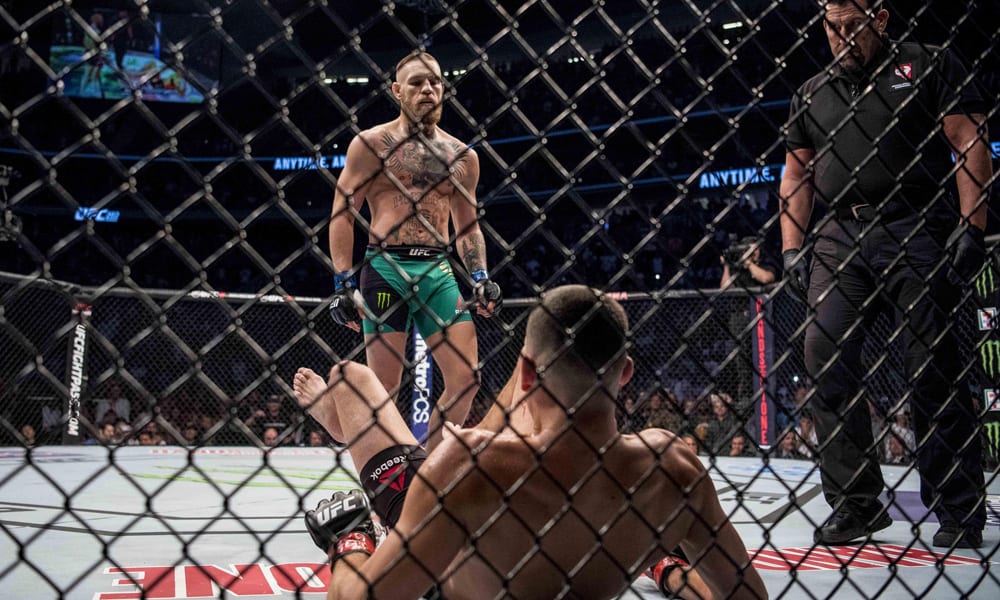 Few things are certain in mixed martial arts, but if you put Conor McGregor and Nate Diaz together you get two things for sure. Fireworks and money.
A few days ago, Brett Okamoto of ESPN reported that UFC 202 was the third biggest in UFC history. Today, nearly a full week after the event Dave Meltzer of MMAFighting is reporting more detailed numbers. And yes, they're big.
Supposedly, current figures are showing between 1.2 million and 1.5 million pay-per-view buys were ordered. That would indeed put UFC 202 as one of the UFC's top three earning events, including UFC 196 (headlined by McGregor vs Diaz) and UFC 100.
Interesting enough, however, the UFC 202 numbers are listed without taking any online purchases into account. Once those figures are involved, UFC 202 could very well be the biggest card in UFC history.
It should be noted that Dana White and the UFC have provided these initial figures as estimates, using tracking analytics in the lead up to the fight to give an estimation rather than a definitive number.
These figures are not final, and when you account for the late surge in interest after the Wednesday night press conference, along with the buzz surrounding Friday's weigh-ins, UFC 202 could be the highest selling PPV event in UFC history.
2016 has been one of best years of business for the UFC, and a lot of that comes down to a certain Conor McGregor.
Him not appearing on UFC 200, which was described as a mega-event, now looks to be an important factor, as 200 is estimated at achieving a lower 1.1 million or 1.2 million pay-per-view orders.
McGregor is credited as the biggest draw in the sport today, and with that it seems the UFC goes from strength to strength after a sale of 4 billion dollars.
Comments
comments