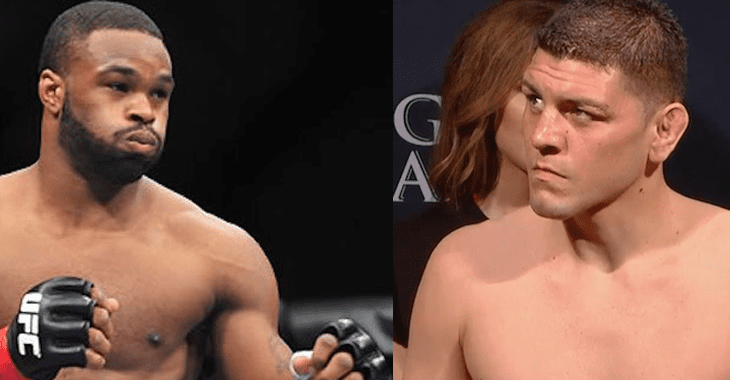 While Nick Diaz is available to be booked in a return to the UFC, he won't be coming back unless the UFC make it worth his while, and, according to welterweight champion Tyron Woodley, they didn't do enough to seal the deal to make a Woodley vs. Diaz at UFC 209.
"They offered him the fight and they didn't pay him enough money," Woodley said, speaking with Luke Thomas on SiriusXM Rush. "They knew that I'd be all in on that fight, so they went ahead and offered him the fight, and unfortunately they didn't make it worth his while so he declined to take the fight."
And perhaps unsurprisingly, Woodley isn't too impressed with the UFC's reluctance — particularly with the Diaz/209 connection.
"I'm going to be honest, I think they dropped the ball. [UFC] 209, nobody knew anything about the 209 until the Diaz' came around. And I think, even if he got paid more than I did, I think they'd make it happen. I think you make him happy, you pay him. He's done a lot for the sport, he's done a lot of media that he did not want to do, and he's projected the trash talk and the bad boy image to another level.
"I think you pay him what he's asking for, I think you make it worth his while, I think you make the fight and I think you make the fans happy."
UFC 209 takes place in Brooklyn, New York on March 4.
Comments
comments