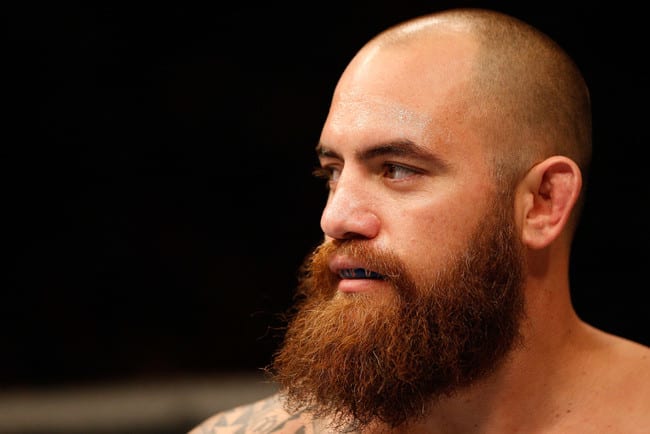 When Derrick Lewis defeated Shamil Abdurakhimov earlier this month to mark his fifth consecutive win, he wasn't exactly ecstatic about his performance. Usually not one to be bashful, Lewis took to the microphone post-fight and said that he had intended to call out either Travis Browne or Mark Hunt as a potential next opponent, only to feel that he wasn't sure he deserved such a contest.
However, someone clearly liked the idea, and the UFC booked Lewis vs. Browne to take place at UFC 208 in Brooklyn, on February 11.
And while the fight promises to be an entertaining affair, Browne isn't exactly impressed with the nature of how it got proposed.
"He's looking up and down the top 10 for the easiest fight and choosing my name," Browne said, speaking with ESPN. "I don't know how much more personal it gets than that. I'm not usually one to talk trash, and I do respect him as a fighter, but you want to test yourself, buddy? I'm your man. I'll show you what this shit is all about up here."
While Lewis' fortunes may be on the up, it's fair to say that Browne is currently going through some tougher times. The heavyweight has lost two fights in a row, albeit both to former champions, and some have speculated that at 34-years old, his shot at the top may be over.
For Browne though, he's not buying it.
"I didn't come from wrestling. I didn't come from boxing or kickboxing," Browne said. "These are my growing pains and you're seeing me develop on the biggest stage against the best of the best. I feel the best is yet to come. Keep doubting me. Please keep doubting me. I will give you something to be upset about if you doubt me."
UFC 208 takes place on February 11, in Brooklyn New York.
Comments
comments