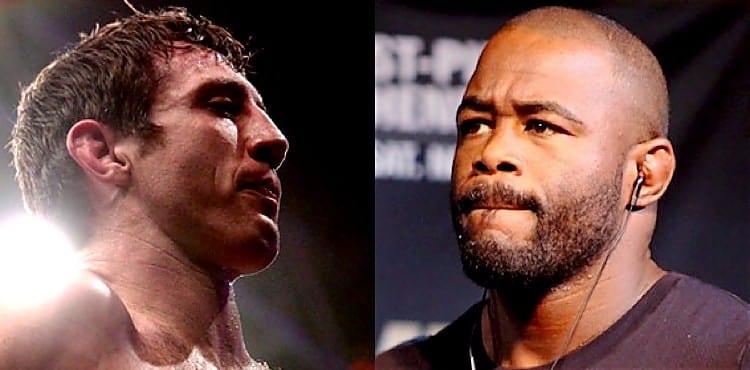 The rescheduled Tim Kennedy vs. Rashad Evans will no longer take place at all.
The bout was originally scheduled for UFC 205 only for the New York Athletic Commission to decide that Evans was medically unfit to be granted a license to get into the cage. While details were largely vague, Evans himself claimed he was fine and that it was merely the NYAC being overly strict regarding an old injury.
The fight was then rescheduled for UFC 206 in Toronto, but now has been scrapped completely.
Kennedy revealed the news on the MMAFighting's The MMA Hour, and said he was under the impression that the cancellation was due to Evans' still having medical issues.
"He has brain damage. Welcome to sport where we punch each other in the head," Kennedy said. "When you have two back-to-back athletic commission that won't issue you a license, I don't know what that means for Rashad. It's a slippery slope moving forward for him.
"We were training partners at Jackson's, I've know the guy for 6/7 years. Having an MRI come back and say something is wrong with your brain; this isn't a good thing."
Kennedy stated that the UFC were looking for a replacement opponent. Evans later confirmed the news on his social media.
Despite the latest news on not getting a license to fight in Toronto I am 100% healthy. I will not retire. Thank yuh for the support

— Rashad Evans (@SugaRashadEvans) November 21, 2016
Comments
comments