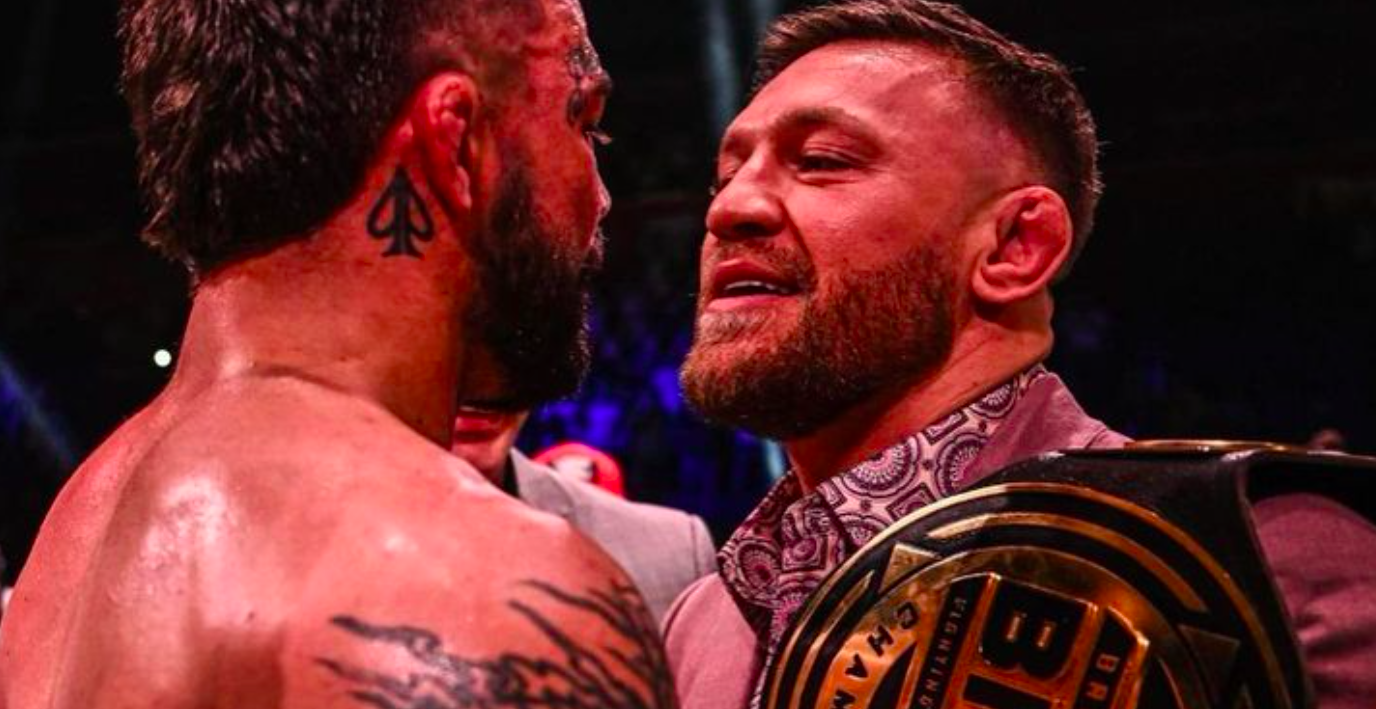 More than a few eyebrows were raised when Conor McGregor stepped into the Bare Knuckle Fighting Championship last Saturday night in Denver, Colorado — but referencing his appearance in a social media post on Monday, McGregor left the door open to one day trying his hand at a brand new code of combat.
After doling out advice (apparently to both fighters) in the co-main event showdown between former McGregor opponent Eddie Alvarez and Chad Mendes, McGregor was invited into the ring by main event winner Mike Perry who scored a second-round TKO (retirement) win against former UFC champion Luke Rockhold.
And referencing the appearance in a lengthy post to Instagram on Monday, McGregor wrote that he's not ruling out one day stepping into the squared circle in pursuit of a another world title.
View this post on Instagram
"Call me 'slicey' bare paw," McGregor wrote. "Styles make fights. As well as rulesets. As well as everything. If you are scared go to church. I was called into the bare knuckle ring last night. I fear nothing. No man that breathes air. I only fear God and abide by God and if God guides me to a professional bare knuckle fight in my time for my new world title, I do.
"Great night last night," he added. "It's real interesting out there for sure. Congrats to the fighters. Two of my old foes competed in a barn buster and a guy who 'Cowboy' submitted in a round [Perry] is now the man in this sport beating a former middle weight world champion. Incredible. Think about that for a second. Understand that as fans what fighting is. Take note of it.
"What fighting is, is a new day every day. Every fight with every person on every given day. Is different. It's why I love it so much. It's why I respect it so much. Fighting is different. End of. This fight took place in the 185lb division. I've not fought at that weight before but I can get there nicely as a refrigerator freezer. For sure. Who knows but God and I trust God."
–
Comments
comments