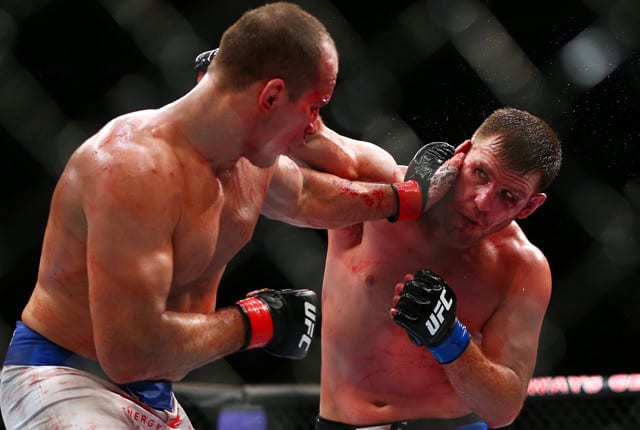 UFC heavyweight champion Stipe Miocic will defend his title against Junior Dos Santos in the main event of UFC 211 in Dallas, Texas, on May 13th according to a report first published by Combate.com today.
Dos Santos (18-4) is a former title holder in the UFC's heavyweight division and the last man to defeat the current champion Miocic (16-2) when they met in the main event of UFC on Fox 13 in December 2014. Since then the Brazilian slugger has gone 1-1, dropping a bout to Alistair Overeem and rebounding with a decisive unanimous decision against Ben Rothwell in April of last year.
Since winning the UFC strap from Fabricio Werdum last May, Miocic has defended his crown once with a first round knockout of Overeem in September in his hometown of Cleveland, Ohio.
While the UFC are yet to officially confirm the bout but are expected to do in the coming days.
Comments
comments