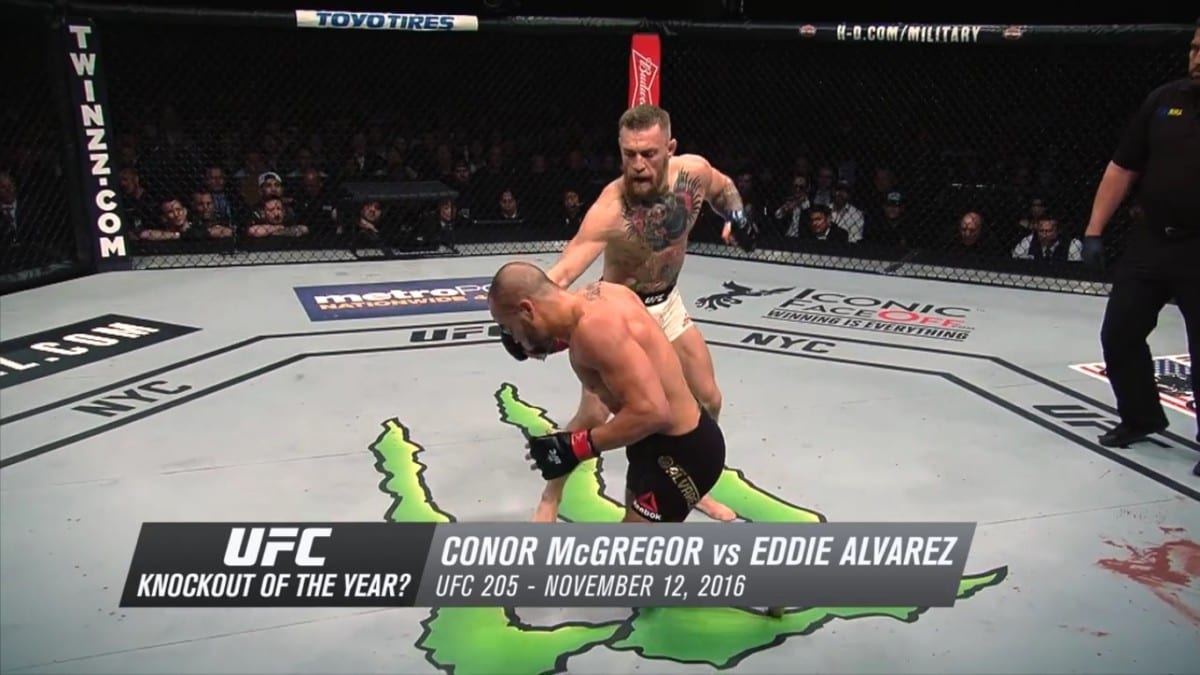 Eddie Alvarez's trainer Mark Henry appears to have very much changed his tune when it comes to Conor McGregor. Prior to McGregor's meeting with his charge in the main event of UFC 205 in Madison Square Garden last November, Henry joined the chorus of detractors and implied that the Irishman was all talk and that Alvarez would have little trouble in defending the UFC lightweight title he held at the time.
Henry did a 180 on his comments after the bout, following McGregor's one-sided demolition of Alvarez in New York and now Henry thinks that McGregor would fare well in the bout against Floyd Mayweather which he is currently chasing.
"All credit to Conor that he hit him from the beginning early and rocked him", Henry said of McGregor's performance at UFC 205. It's like I said, the swing that he has is unbelievable."
McGregor knocked Alvarez down on numerous occasions throughout the opening minutes of the fight and eventually finished the fight with a sublime four-punch combination midway through the second frame. It is this performance, Henry says, which makes him believe that McGregor could pull of one of the biggest shocks in history by knocking out Mayweather should that bout come to fruition.
"I think he would have the possibility of knocking out Mayweather. He's way bigger than Mayweather too. Boxers only cut about ten pounds, whereas Conor probably walks around at 173lbs. So he's also a lot bigger than Mayweather too. I even think he has a chance of knocking out Mayweather if it was in the first three to four rounds. After that, I'd definitely give the edge to Mayweather."
Henry says that it's McGregor's power, timing and shot selection which would undo Mayweather, a fighter consistently held as one of the best boxers to ever compete.
"You know Conor, his defence isn't as good as Mayweather. But Conor's speed, power, and precision is unbelievable," he said. "After watching that fight, I'd even give a possible chance of knocking out Mayweather early. I don't think it'd go his way, but I definitely give him the chance of a KO because his power isn't something I've seen (before)."
Comments
comments