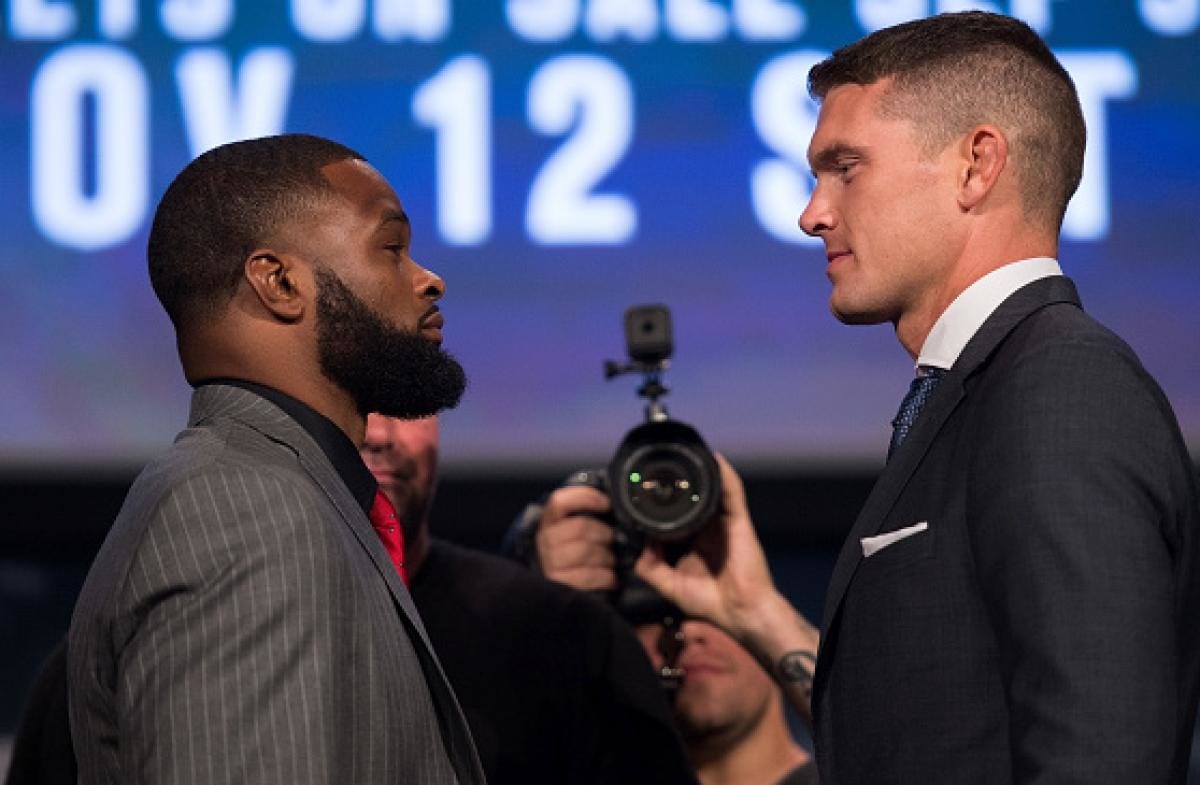 Now that he has been given the rematch with Tyron Woodley for the UFC's welterweight title in early March, Stephen Thompson has spoken of his determination to right the wrongs which he believes cost him the 170-pound strap at UFC 205 in November.
The bout with Woodley was about as back and forth an affair as high level UFC title fights get, with both fighters enjoying spells of dominance throughout the five rounds. Ultimately, though, the judges were unable to separate the pair and a majority draw was declared and despite that somewhat unsatisfying resolution, Woodley openly courted bouts with the likes of Nick Diaz, Georges St-Pierre and Demian Maia as his next bout — all the while, though, Thompson was vigorously campaigning for a second go a the champion.
Now that the do-over has been confirmed for UFC 209 on March 4th, Thompson has turned his attention to addressing the deficits which he feels cost him the title last November.
Chief of which, Thompson told BJPenn.com, was that he felt that Woodley had a significant strength advantage in their first fight and this is an asset of his opponent's that Thompson intends to nullify.
"Yeah you know we are already working on that (my weight)", Thompson declared. "Of course I am back in the gym and working with a strength and conditioning coach to get my diet right. I am putting on some weight now. Walking around a little bit heavier already."
In addition to his physical abilities, Thompson says that he intends to overcome a mental hang-up he experienced in the octagon on November 12th.
"I was gun shy. I don't know what it was. That last fight (versus Woodley) was just one of those where I just wasn't mentally there. I did not throw the variety of kicks I wanted. I had actually really worked hard on my wrestling for that camp and didn't attempt a single takedown at all.
"My control on the cage was kind of slack. I don't know, I just wasn't all there for some reason at UFC 205. But like I said man, I am just excited to get out there and get my rematch and show fans a different athlete out there this time around."
Comments
comments