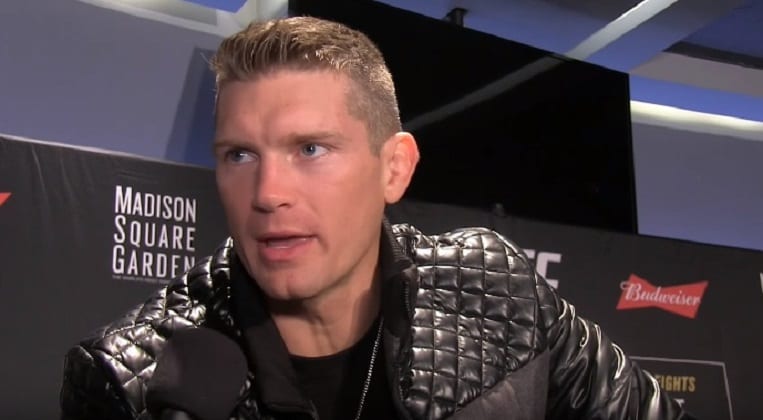 Stephen Thompson and Jorge Masvidal spent 15 minutes in the cage with one another in Madison Square Garden — but 'Wonderboy' says that there are no hard feelings several years on from their fight, and that he hopes that Masvidal can successfully rebound from his defeat to rival Colby Covington in the UFC 272 main event earlier this month. 
Covington got the better of Masvidal throughout the majority of their fight in Las Vegas, dominating large portions of it and only appearing in danger at one point when Masvidal landed a right-hook which dropped Covington to one knee briefly.
It was a fight which came after years of bad blood between the two former friends and training partners but speaking as a stand-up fighter who has had to deal with dominant wrestlers trying to take him down to the mat for practically his entire career, Thompson said that he feels for his former opponent after the loss.
"You know what I just wanted to give him a big hug like, I've been there, I've been there bro. I mean the guy is just constantly taking you down and he's the guy who just wants to bang. Give him somebody that wants to fight, and that will be a fight of the night," Thompson said of Masvidal to Ariel Helwani on The MMA Hour via MMA Fighting.
"He wasn't able to pull it off and then you've got the fight on the street after the fight. I was like come on man, come on guys, we get paid for this, let's go! You ain't gotta be doing that in the street. So, it is what it is."
Thompson has come up short in his own last two outings in the Octagon, dropping decision defeats to grapplers Belal Muhammad and Gilbert Burns — both of whom operated a wrestling-heavy approach to stifle Thompson's much-lauded striking skills.
'Wonderboy' signed a bumper new six-fight deal late last year to ensure that he won't be hanging up his gloves anytime soon but with no opponent in his immediate future, could it be possible that the UFC run it back between him and Masvidal. For now, we wait and see.
Comments
comments