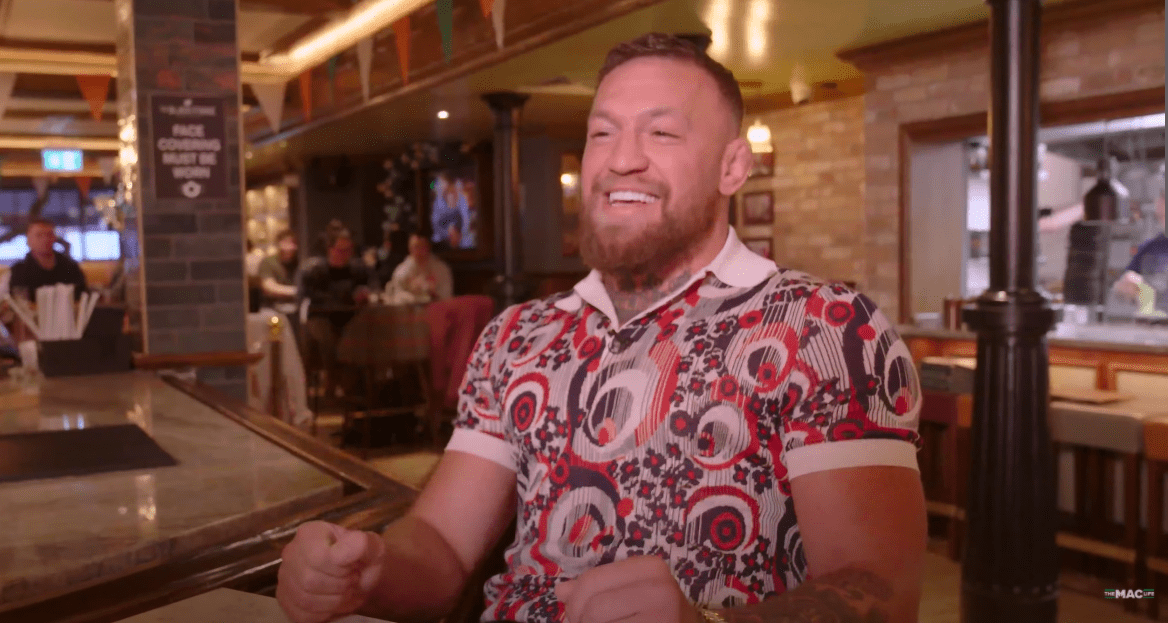 Conor McGregor has been heralded as 'the world's best boss' after he celebrated the manager of The Black Forge Inn's birthday by gifting him a top of the line Rolex watch.
McGregor, who is no stranger to expensive timepieces, gave the memento to the pub's manager, Liam Flynn, in celebration of his birthday after making a speech on the premises paying tribute to Flynn who has been in charge of the Black Forge for several years.
View this post on Instagram
"Look what the best boss in the world bought me. He just gave it to me there in front of everyone in the pub – a Rolex," Flynn said in an Instagram video while showing off his new Rolex.
"Now I'm in the club of the Rolexs, which I never thought I would be. Thank you so much Conor, from the bottom of my heart."
He added in the Instagram caption: "Just want to say a big thank you to the best boss ever for making me part off the Rolex club."
View this post on Instagram
The Black Forge Inn has been a dramatic success since McGregor purchased it for a reported sum of €2 million, with the two-weight UFC champ also thought to have spent a further €1 million to expand it and make it one of Dublin's most upscale gastropubs.
Speaking to The Mac life earlier this month, McGregor made clear that his intentions when purchasing the property wasn't solely to make a profit from it, but to breathe further life into a business which has been close to his heart since he was a youngster.
"I did not buy this pub for profit. I did not have any type of profit in my head in this," he said. "I would have been happy losing money here to be honest with you. I just wanted to buy it. Redo it.
It's a place I've been coming here for many, many years. Myself and my fiancee. And our families love it. It's been a place we've visited since our teens. Trying to even get into the place before we were allowed into the place type of thing."
In addition to the wildly popular Proper No. Twelve Irish whiskey which is available at the establishment, the relatively new Forged Irish Stout has become a considerable crowd favourite at the pub — and is expected to become a firm fixture in the Black Forge and elsewhere in the coming months.
–
Comments
comments