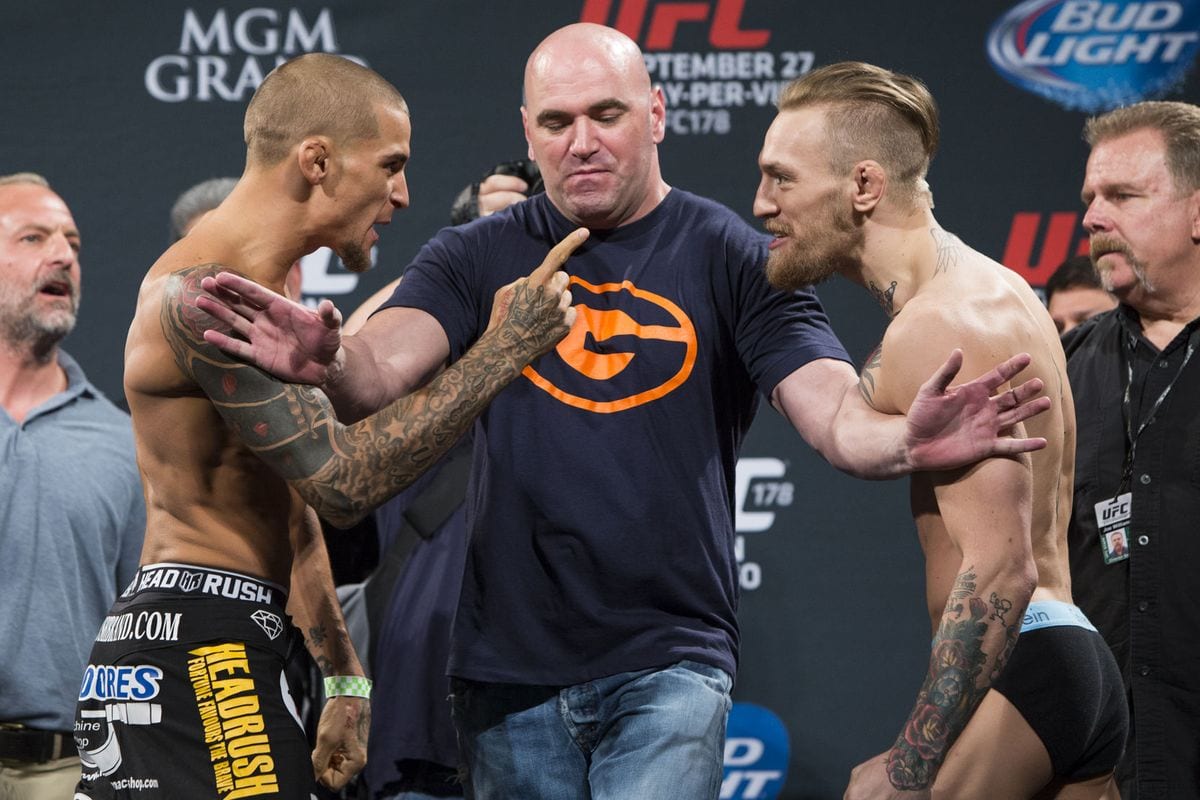 Every cloud, they say, has a silver lining but this certainly wasn't easy to see from Dustin Poirier's vantage point as he lay face down on the canvas moments after losing by first round TKO to Conor McGregor at UFC 178 in September 2014. 
In the 13 fights which have followed Poirier has been defeated just twice: a flash knockout against Michael Johnson and a submission defeat to Khabib Nurmagomedov in a lightweight title fight which was very much earned by the Louisiana native. His list of wins during that spell is an impressive one, including the likes of Eddie Alvarez, Justin Gaethje, Max Holloway, Anthony Pettis and, last weekend, Dan Hooker.
It is the type of run most UFC contenders would happily list among their career achievements but Poirier says the catalyst for that run came as a result of that Conor McGregor left hand is Las Vegas all those years ago.
"It definitely started happening after the Conor McGregor loss," Poirier told ESPN of his excellent form in his past fights. "That was the start of it. It's been a long process, being a father, losing again, winning some and losing again, and winning another one. It's just a long evolution of stop caring so much. You just stop caring about the noise and stuff that doesn't matter.
"A lot of times in my younger career, I felt like it was life or death. Every comment on Instagram and Twitter, every journalist who said something, I felt like everybody was against me. I felt like if I lost I would be written off, it's the end of my career. I'm a bum if I lose this fight. And then you lose a few times and you're like, 'Oh sh*t, I can still put this back together. Oh man, I'm still providing for my family. I'm still loving what I do.'
"It's like you've been bent but not broken a lot of times. I feel like it made me stronger and it made me the man I am today, I'm happy. I'm genuinely happy."
Poirier's win inside the UFC Apex last weekend indicates that yet another big name fighter will be in his immediate future, with names like Charles Oliveira and Tony Ferguson speculated. A win against either of those will mean that Poirier's status as a bona fide contender at 155-pounds is alive and well.
Comments
comments