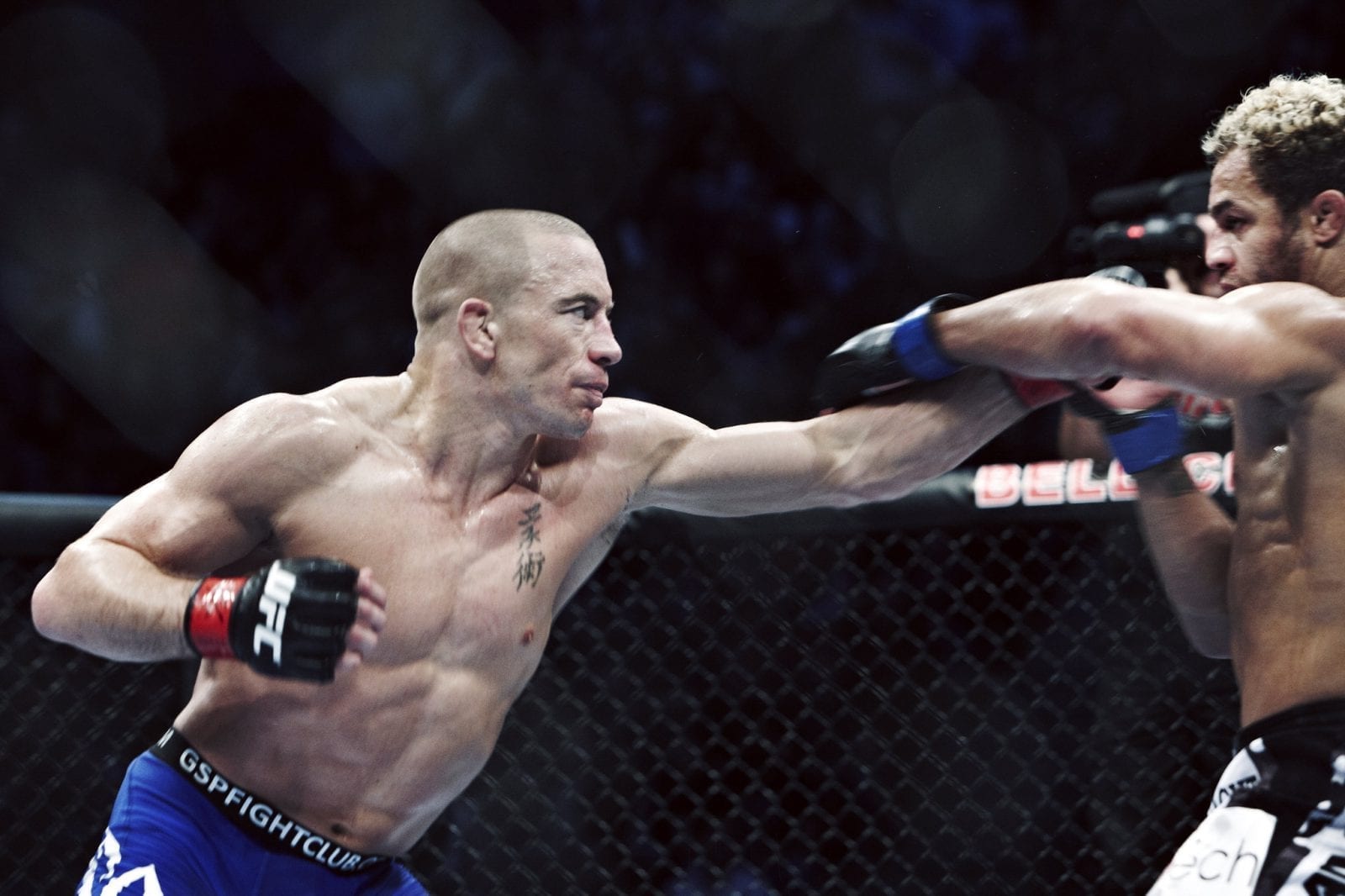 Ever since the ancient Greeks introduced the original form of MMA called Pankration – a sport which involved both grappling and striking – its history has been full of stories which have really captured the imagination of fans. After all, who doesn't relish a really good underdog beating the odds to win? As well as having the pleasure of seeing the unfancied opponent upsetting the odds we're also usually treated to the loser having to eat more than their fair share of humble pie.
So, looking to more modern times, here are five of the biggest underdog upsets to have hit the world of MMA in recent years.
Matt Serra vs. Georges St-Pierre
St-Pierre may have had many famous victories but one fight he probably doesn't want to remember was the one against Matt Serra at UFC 69 in 2007. Serra had won the Ultimate Fighter season 4 to earn a crack at St-Pierre though no one really gave him a chance. But early on he found St-Pierre's chin and went continued to pummel it all the way to the knockout. It turned out it was a one-off when the result was reversed the next time they met.
Chris Weidman vs. Anderson Silva
The mighty Silva had always fostered quite an image of invincibility so when Weidman was drawn against him at UFC 162 in 2013 the result seemed like a foregone conclusion. True to form, Silva taunted his opponent mercilessly and obviously managed to rile him severely. So much so, in fact, that a mighty left hander to his jaw marked the end of Silva's involvement in the fight.
Fabricio Werdum vs. Fedor Emelianenko
For years Emelianenko had been considered to be virtually unbeatable, in fact he had gone for a whole decade without losing a fight. When they met at Strikeforce in June 2011 Werdum had failed to make the grade in the UFC and could never have been considered as aa threat to the mighty Emelianenko. But it turned out that he was the BrazIlian David to the Goliath of the heavyweight champ as he grabbed an arm and gained a submission with a deep triangle armbar.
Frankie Edgar vs. B.J. Penn
UFC 112 in 2010 saw what was undoubtedly the upset of the year when the relatively unknown Edgar took on the pugnacious Penn. He closed down attack after attack and gradually ground his way to a points win. Within days a rematch had been arranged to help Penn save face. But once Edgar had beaten him once he came back at him even harder and made it twice in a row.
T.J. Dillashaw vs. Renan Barao
Barao was another fighter who had not lost for a decade – until he came up against the newcomer Dillashaw – a fighter who had been schooled by the legendary Urijah Faber. It seems that he'd taught him well because when the two met in 2014's UFC 173 he finished him off comprehensively late in the fifth round.
So they may be five of the biggest upsets in the history of MMA to date. But in a sport where literally anything can happen they're certainly not going to be the last.
Comments
comments