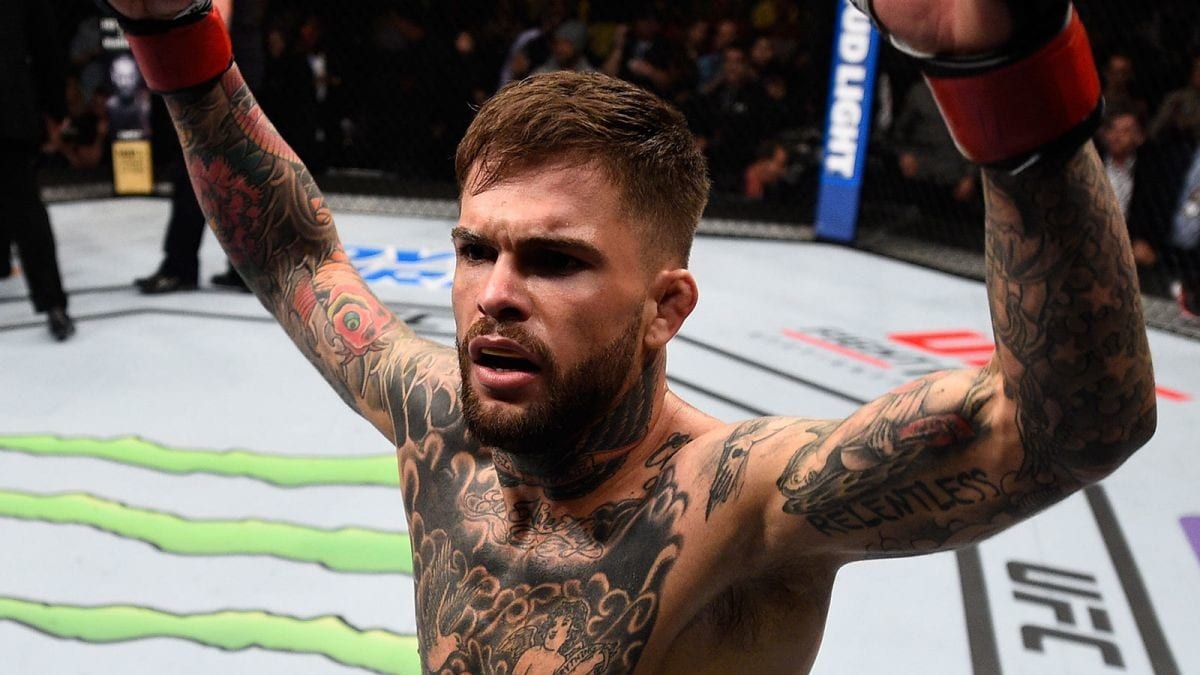 When Cody Garbrandt stunned MMA fans with a dominant victory over Dominick Cruz to win the UFC bantamweight title last Friday, the young man from team Alpha Male made it clear he was interested in a rematch.
Citing Cruz' record as the best bantamweight to ever live, Garbrandt said he felt that a rematch would be most interesting and, perhaps most importantly, get him the largest fight purse.
Now though, after having a couple of days to reflect, Garbrandt has bigger names in mind.
"I need to sit down with [UFC bosses] and find out the biggest money fight for me," Garbrandt said, speaking on The MMA Hour. "I know I can go up and fight with Jose Aldo. You know, he has wins over my teammates, he's a legend and I'd like to test his chin. I know I hit hard, I'm just getting started. And I also know the biggest fight's with Conor [McGregor].
"I can easily go up like my homie Nate Diaz, and choke him out and I can't believe he's the number 2 [pound for pound] when he got choked out. So there's a lot of fights for me in the division, in the UFC divisions and I'm young enough to go up."
While the Aldo name-drop may come as a surprise to fans, It's not as if McGregor and Garbrandt don't have history.
When the Irishman coached The Ultimate Fighter opposite Garbrandt's mentor Urijah Faber, the two got into an altercation after McGregor had less than flattering things to say about former Alpha Male team member T.J. Dillashaw.
With that history in mind, and the fact that McGregor has gone on to become the sports biggest star, Garbrandt knows he has an angle to push and to get that fight, even citing a willingness to move up to 150-pounds for a catchweight bout.
But — whether it's a fight with Aldo or McGregor — at the end of the day, "No Love" is just looking out for himself.
"I'll fight anybody, but to be honest, I truly believe I'm ready to fight and I truly believe that I go out there and put on performance[s], and I'm a draw. And I want the biggest money fight for me right now. I think I saw that Jose Aldo would like to fight me, I would like to test his chin.
"Whatever benefits me, I'm the champ."
Comments
comments