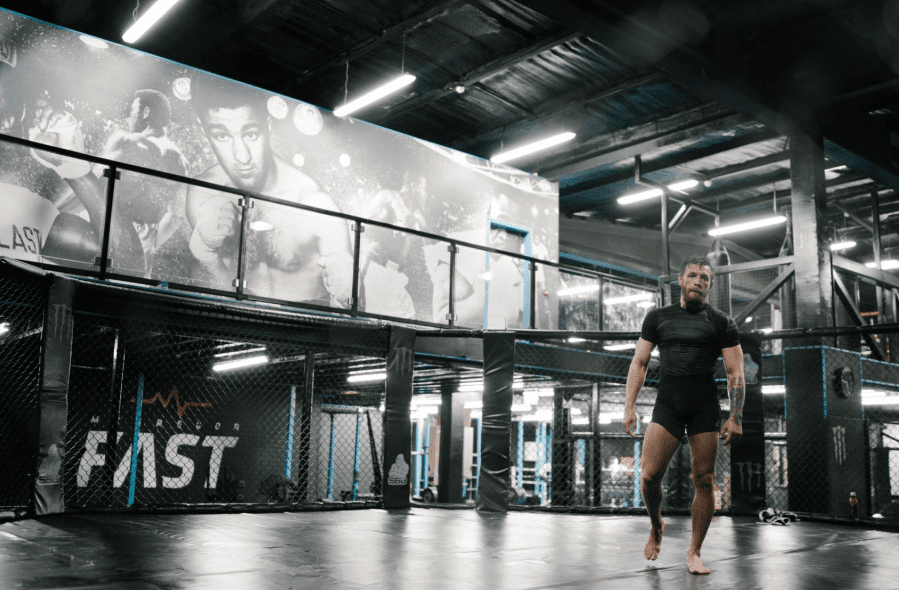 If you've ever wanted to experience the feel of octagon canvas beneath your feet, or the soundtrack of heavy bags being hit in one of the most hi-tech MMA facilities in Europe, here is your chance.
To open the new16,500 square feet SBG Ireland facility, which has been dubbed 'The Monster' by its members, SBG head coach John Kavanagh is hosting an open day between 10am and 4pm this Sunday. The event is free and open to the public.
SBG coaches will be on hand to provide free classes and coaching exercises to attendees, including BJJ, striking and the Víkingaþrek fitness programme. These will be available to you depending on your age.
View this post on Instagram

Come check out #TheMonster this Sunday 10am-4pm. We've a lot going on and EVERYONE is welcome 🙏🏼
Legendary fighter and Brazilian Jiu Jitsu savant Royce Gracie will attend and will host a ladies' self defence class from 12-1.30pm, while also participating in a drive to raise money for charity.
Contributions on the day will be matched in full by Bellator MMA for the benefit of the Dublin Rape Crisis Centre.
"It's been incredible to see SBG grow from its humble beginnings to what it is now," Kavanagh said of the new facility."I'm so proud of the team and all we've created so far and am looking forward to seeing all we'll achieve in our new home in Inchicore."
The gym is located at Unit 13 of the Goldenbridge Industrial Estate on Tyrconnell Road in Inchicore, Dublin.
Image credit: Twitter/@John_Kavanagh
Comments
comments