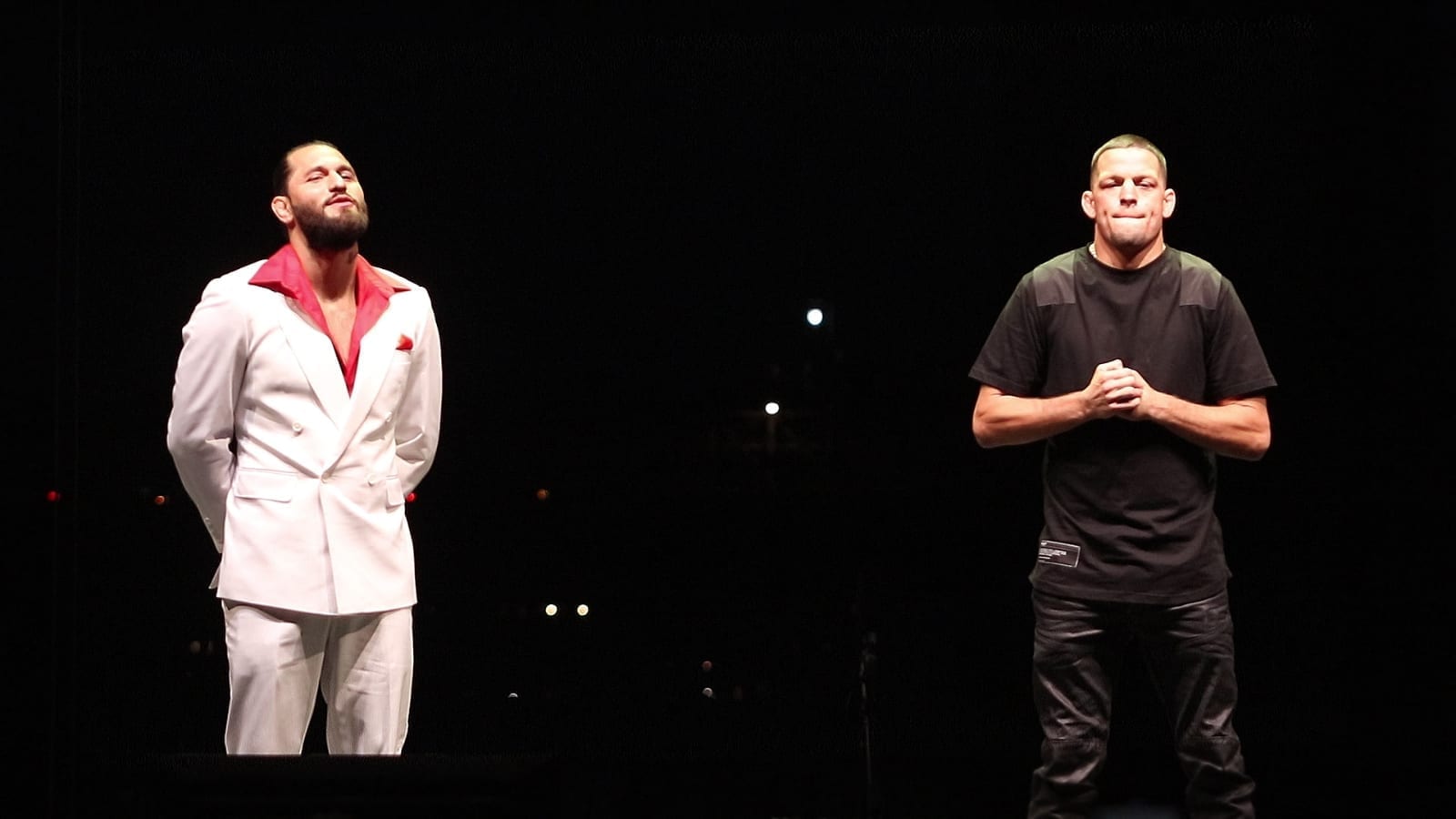 Nate Diaz has a very Nate Diaz answer to those criticising the 'Baddest Motherfucker' title.
For those unaware, Diaz and Jorge Masvidal are set to face off in the main event of UFC 244, with the winner being awarded a belt designed by the UFC to crown them the 'BMF' champion. While UFC president Dana White maintains it's a one and done affair, the concept has taken a life of it's own since it's announcement.
Naturally, some have frowned on the decision, which has left Diaz somewhat irked.
"And that's why if there's any hate or negativity towards it if there's anybody that's hatin' on it, like some of these journalists in here, it's because none of you are no fighters," Diaz said, speaking to TMZ. "You're bitches, so shut the fuck up. Tell me I ain't the best motherfucker in the game – watch me fight the whole game and you.
"It's already a staple, and that we're fighting for the best motherfucker in the fight game. "There's a belt for it. I called it against one of the other baddest motherfucker's and everyone felt it, and we're like, 'This is what it is. These are the best guys in the game. We're going to watch it'."
UFC 244 takes place on November 2.
–
Comments
comments