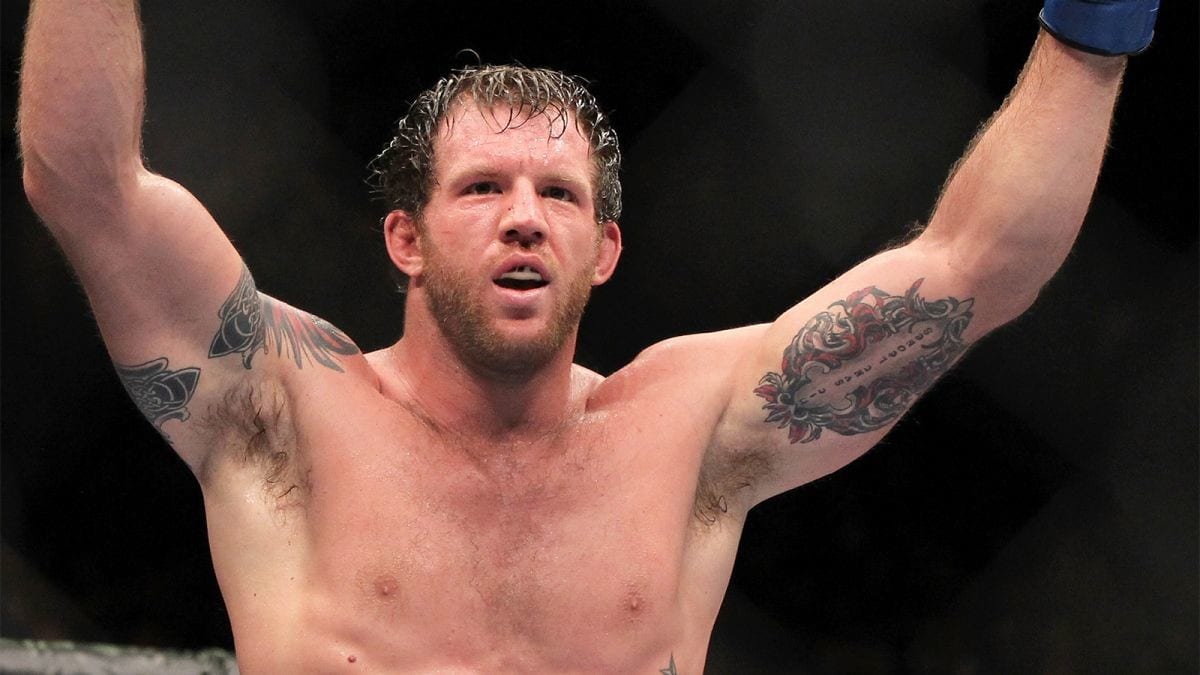 Ryan Bader rolled the dice in his most recent UFC bout against Antonio Rogerio Nogueira last November.
Bader, who is 22-5 in his MMA career, won via third round TKO against the veteran Brazilian, and with a stunning knockout of Ilir Latifi in the bout prior, coupled with a fight record which shows he's been successful in seven of his last eight bouts inside the UFC's 205-pound fold, the former Ultimate Fighter winner's stock has rarely been higher.
Good timing, then, for his contract to be set to expire when there are several suitors chasing his signature.
As his contract wound down, Bader resisted the urge to negotiate terms with the UFC with some fights remaining on his deal and instead opted to back himself by fighting out his contract, getting some wins under his belt and re-entering negotiations with the interest of Scott Coker and Bellator looming large over the proceedings.
And, as Bader said to Fox Sports, while he doesn't yet know under which banner his next fight will take place, he is sure that he has made the correct decision in testing the free agency market.
"Back a couple years ago it was just something that you did not do", Bader said of entering free agency.
"There were not many other options out there. In any other sport, this is what athletes strive to get to when they're a free agent at the top of their game. It's really — in the sport of MMA — it's kind of taboo to do. In any other sport, it's where you want to be at.
"We're at that point where we're kind of just looking into the future and see where we want to go. It's a good, exciting time. I'm not doing this for anything, being spiteful or anything like that. I'm just trying to better my position in the sport not only financially but also competition wise."
The story of free agency became one of the central themes to the mixed martial arts narrative in 2016, with several fighters opting to chase lucrative deals in Bellator and elsewhere. The UFC's apparel deal with Reebok restricts the amount of sponsorship income available to fighters in the organisation and several fighters have cited that as a primary reason for their willingness to trade the octagon for Bellator's circular cage.
"I've spent my career in the UFC, I love the UFC and I love fighting for them. That's there and being UFC champion has always been a goal of mine. The flip of the coin, there's a great light heavyweight division in Bellator. It's exciting. There's a lot of new blood. I got called out the other day on Twitter by a guy I've never even heard of and then there's guys like Wanderlei (Silva) and Chael (Sonnen), you've got Phil Davis obviously who's champ. It's intriguing on both sides of the coin."
Linton Vassell is the Bellator fighter who called out Bader, who channeled his inner-McGregor with a response on Twitter.
Whooo the fook is this guy???? 😘 https://t.co/bxBfKan3ek

— Ryan Bader (@ryanbader) January 4, 2017
Ultimately, though, Bader says that it will be opportunity and not just purely economic reasons which deal he will sign next.
"It's not all about the money. That's not it at all," Bader emphasied. "I've spent almost 10 years in the UFC and went through 'The Ultimate Fighter' and had 20 fights in the UFC, which not a lot of people do. The UFC is special to me but there has to be opportunity there.
"I can't keep doing the same stuff and get pushed back. Opportunity is all you need. There have been times when I felt like I was passed over. I'm a competitor, I want a title. I don't care if that's Bellator or the UFC, I just want the opportunity. That's going to be taken into account. Of course, financially it's important but it's not the biggest factor."
"For me, we're in a great spot. Now it's just really looking at everything, taking everything into account and making an educated decision," Bader said.
"It's a perfect time to be a free agent."
Comments
comments