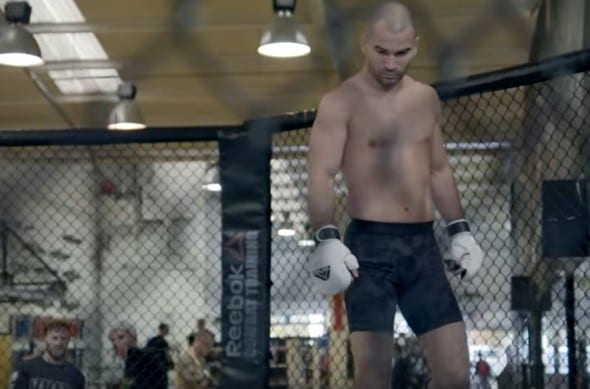 After coming off the biggest win and best performance of his career, Artem Lobov is looking to build on that momentum as he no doubt features at the UFC's return to London in March.
But, there's one small problem apparently — nobody wants to fight him.
Speaking with SevereMMA, the featherweight detailed what he envisioned for his return to the Octagon and who he'd like to see standing across the cage come fight night.
"Now that I'm in the UFC and I'm watching all the greatest fighters in the world compete, I'm quickly beginning to realize that there are not that many guys that want to fight," Lobov said. "Everyone wants the money, everyone wants a good life, but they don't want to fight. You see it often when a guy gets a win. You don't see them for a while because they want to ride the wave of the win and not think about fighting."
Luckily, the SBG star isn't panicking. Just as with Teruto Ishihara, Lobov expects to be matched up with a tough opponent who he can put on a show with.
"Really I'm leaving it up to UFC to decide my next opponent," he said. "Sean Shelby is the matchmaker, that's what he's good at. He's been doing this for many years and he gave me a good matchup for my last fight. I even told him how grateful I was for him putting that fight together after it.
"I think he'll give me an exciting matchup, but I'm ready for everyone. I wanted Mirsad Bektic, but I seen recently that he has been matched for UFC 209, so it's not going to be him."
With Bektic out of the picture, Lobov has another idea. Just like everyone else he saw, and was impressed with, the epic three round war between Cub Swanson and Doo Ho Choi at UFC 204. After desiring a brawling scrap himself, Lobov believes that a fight with either of those men would be a phenomenal contest.
"Cub Swanson or 'The Korean Superboy' would be a really good fight," Lobov said. "Their last fight was great and I really think I match up well against either of those guys. I really think that would be a good one. With Cub especially, I think that would be a very big fight for London. I think the fans would like to see me in their with 'The Korean Superboy' in London as well.
"It's always an exciting matchup when you see two guys that have the power to knock each other out going toe to toe."
Comments
comments