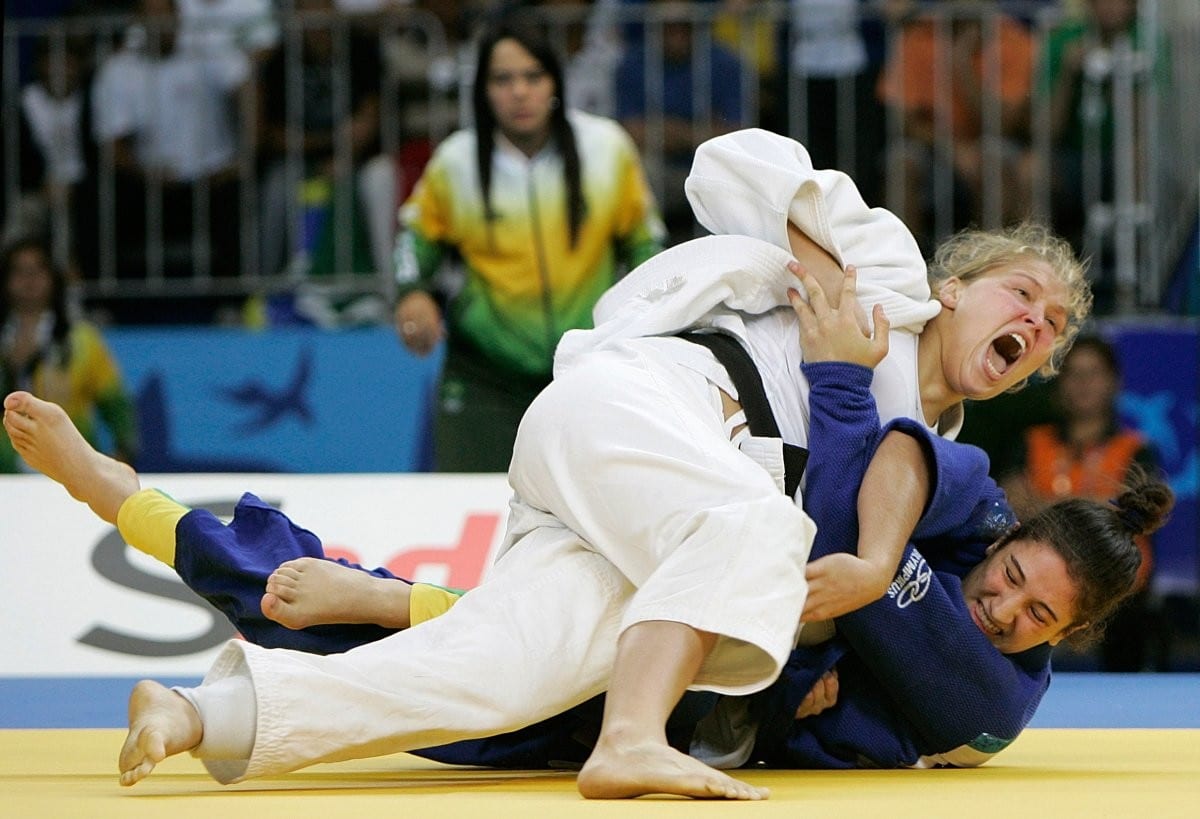 This Friday night at UFC 207, the world of mixed martial arts will be treated to a unique sight.
For the first time in her professional career, Rousey will step into the cage coming off a defeat. Not only that, and with the UFC's blessing, the former champion has refused to speak to the media during (and before) fight week — a move which, while presumably keeping her focused on preparing for the fight itself, leaves a narrative vacuum to be filled with rampant speculation as to her state of mind.
Is Rousey ready? Will she regain the title? Has she recovered from her defeat to Holly Holm a year ago?
The events in the featured bout of UFC 207 this Friday will go a long way to answering those questions but one person who has an idea as to Rousey's state of mind heading into her bout with Amanda Nunes is two-time Olympic gold medalist Kayla Harrison.
Harrison and Rousey were teammates and roommates during both of their rises through the judo ranks and has been uniquely placed to see Rousey rebound from losses in the world of judo.
Speaking to Fox Sports, Harrison said that each time that Rousey suffered a loss she would return "with a vengeance".
"It's been a while since we've been teammates and roommates so I don't know how she's changed as a fighter or her mentality, but I can tell you that in the old days if Ronda suffered a loss, she came back with a vengeance. I'm expecting that.
"I think that she's going to come back. I think she wants to prove a point to everybody. No one does underdog better than Ronda Rousey. She likes that feeling. She likes having to prove something to people. It's going to be insane. I think it's going to be real good."
Getting to the top of any sport doesn't come without experiencing defeat along the way. Rousey, winner of Olympic bronze, has been beaten on the biggest stage before and will bring those experiences with her into the cage to face Nunes on Friday and Harrison says she is looking forward to seeing how Rousey has harnessed the defeat to Holly Holm and used it to her advantage.
"For me, I'm excited for her personally", Harrison continued to Fox Sports. "Because I think that we've all had losses, everybody loses, everybody has a defeat and it can haunt you. I know from personal experience when I lose to a rival and I don't have an opportunity to fight them again for a while, it really just weighs on me for a while."
"So for her to be able to go out and show the world that she is a fighter, she is someone who can come back from defeat is going to be exciting and thrilling and not going to be one many people are going to miss."
Comments
comments