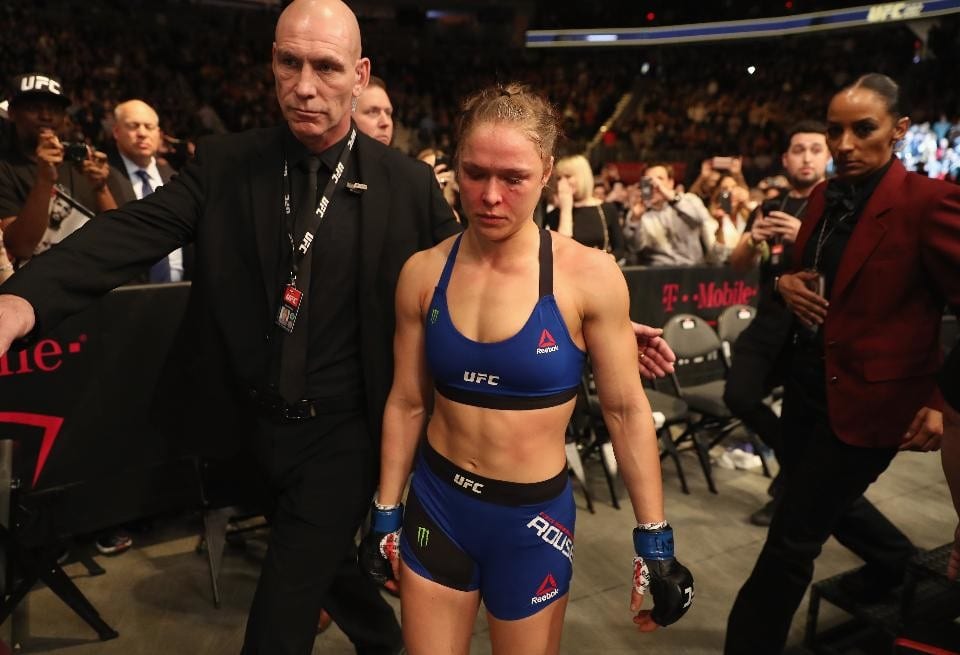 Ronda Rousey has broken her silence.
After the former women's bantamweight champion — and all round MMA superstar — lost to Amanda Nunes on Friday night, many speculated it would be some time before we heard from her again.
And, while that may prove to be the case in regards to person-in-front-of-camera, Rousey has broken her silence since the brutal loss two days ago.
"I want to say thank you to all of my fans who have been there for me in not only the greatest moments but in the most difficult ones," Rousey said in a statement to ESPN. "Words cannot convey how much your love and support means to me.
"Returning to not just fighting, but winning, was my entire focus this past year. However, sometimes — even when you prepare and give everything you have and want something so badly — it doesn't work how you planned. I take pride in seeing how far the women's division has come in the UFC and commend all the other women who have been part of making this possible, including Amanda.
"I need to take some time to reflect and think about the future. Thank you for believing in me and understanding."
What comes next for Rousey is, of course, uncertain. While many point to a career in Hollywood, the MMA icon has shown over the course of the past year that she doesn't mind shying away from publicity. It's also notable that she didn't immediately retire in the wake of a loss as some had suggested she would.
Maybe we haven't seen the last of 'Rowdy' just yet.
Comments
comments