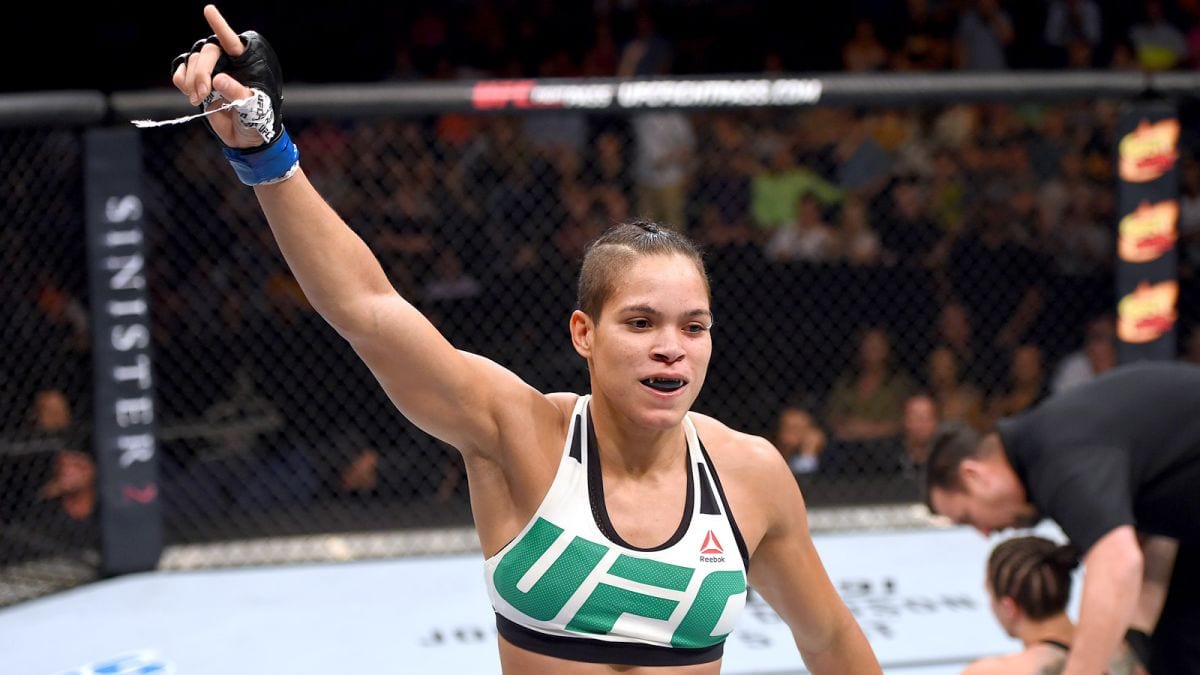 Moments after her stunning 48-second victory over Ronda Rousey in the main event of UFC 207, Amanda Nunes raised a finger to her lips and called for silence. She traversed the octagon miming a call for silence, before settling at Rousey's corner and directed the request squarely at her opponent's head coach Edmond Tarverdyan.
It was an unusual gesture given the magnitude of her victory and one that, as Nunes explained in the post-fight press conference, was directed at Tarverdyan for the poor coaching and strategising of his star student.
"I knew [Rousey] was going to to strike with me, because she thinks it because her boxing coach told her she has good striking," Nunes said shortly after the fight in Las Vegas. "I knew she was going to strike a little bit with me, but when I started to connect with some punches I knew she would want to start to clinch with me."
Rousey, an Olympic medalist in judo, has been training with Tarverdyan ever since her MMA voyage began more than six years ago. Tarverdyan is best known as a boxing coach, though the vast majority of Rousey's career victories have come by way of her judo skillset and Nunes feels that Rousey's coach is to blame for the poor performances in her last two fights.
Nunes suggests that Tarverdyan has strayed his fighter too far from her roots by convincing her that she is a boxer.
"Yeah, because she thinks that she's a boxer, you know?" Nunes said. "He like put this thing in her head and make the girl believe in that. I don't know why he did that. She have great judo, and she can go far in this division, but he put some crazy thing about boxing, and her career started to go down. And if I win that, I am the real striker. This is the only thing I wanted to look at him, to say it."
Rousey was outstruck for practically the entirety of her last two fights (Nunes and Holm), only attempting to set up clinch attacks as a way of diluting her opponents' forward pressure.
Rousey's future in the sport is the subject of much speculation but if she does return it will be interesting to see if the notoriously media shy fighter takes on board any of the criticisms that are populating fight blogs in the wake of her second successive defeat inside the cage.
Comments
comments