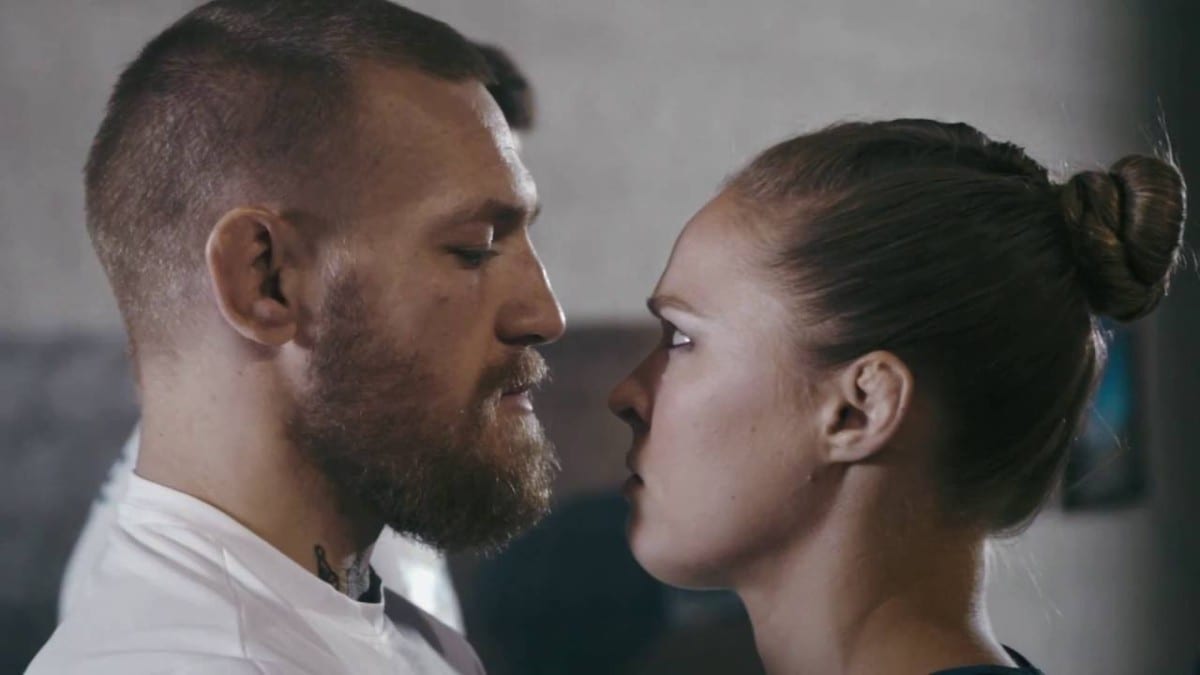 When Ronda Rousey faced Holly Holm at UFC 193, she was at the absolute height of her popularity. She was also at the end of her tether.
Constantly being pulled in a thousand different directions with media demand after media demand, the former woman's bantamweight champion essentially allowed her star to shine too bright and become about more than just her fighting. And it was along with the devastating head kick from Holm, that all the pressure on Rousey's shoulders came crashing down.
A year long absence followed, and during her time away, it was Conor McGregor who picked up the mantle as most popular UFC athlete. With Rousey gone, the two (who were always considered neck and neck) became one, and the Irishman earned a position as the 'top dog' after one of MMA's most successful years ever.
Not that it wasn't a rocky road. McGregor infamously fell out with UFC brass over promotional duties ahead of UFC 200, ending up with his rematch with Nate Diaz being removed from the card.
Rousey saw, and recognised. She met McGregor during a commercial taping, and offered him advice: "Instead of trying to handle everything at once, while it's coming at you, just trying to reach an agreement beforehand," she said, as reported in a new feature piece by ESPN.
She follows her own advice. Since Rousey's return has been announced, much has been made of her limited media appearances. Apart from one or two showings on late night chat show spots, the former media queen and (apparent) future movie star has been virtually radio silent.
Simply put, she refuses to make the same mistakes she made last time round.
"Conor gave me the chance to rest, he took the weight off my shoulders, and I'm grateful," she said.
"I will never put my body at risk for money and views ever again. What makes me happy is winning and being the best in the world and that's it. Fuck all the promotion and energy spent on anything that's not me winning. And anyone who tries to tell me I owe them energy on frivolous shit during camp out of 'loyalty' or 'friendship' deserves no loyalty from me and is no friend of mine.
"This is not a time for fucking favors. This is a time for redemption and revenge."
Comments
comments