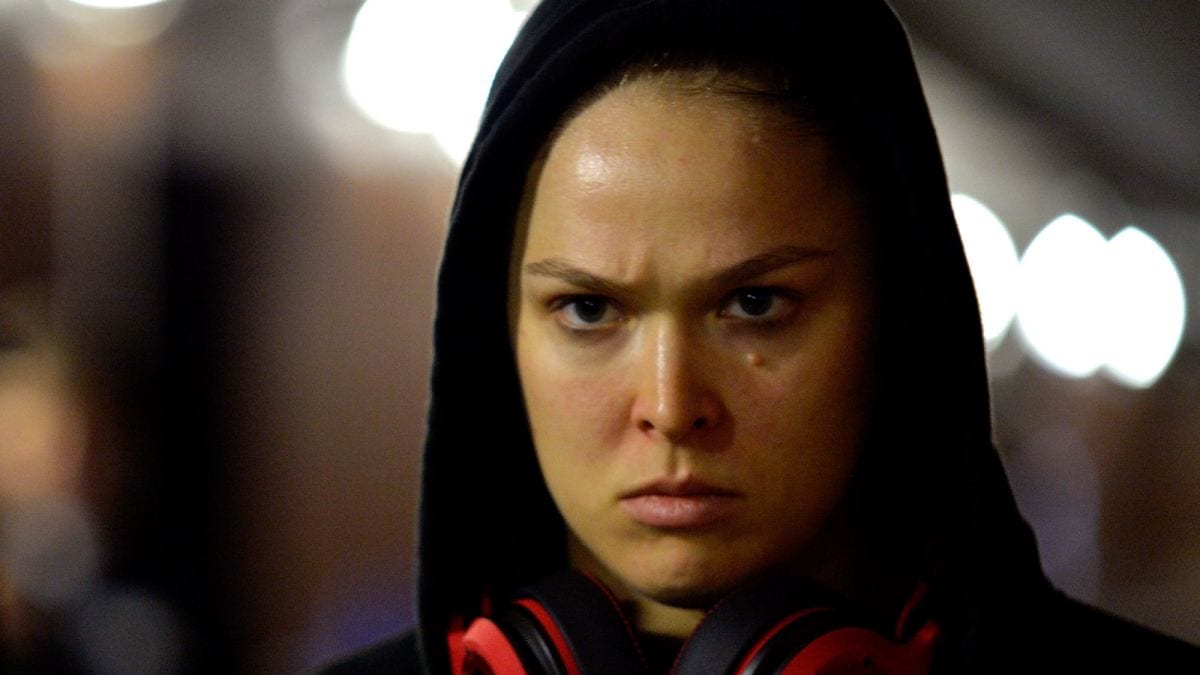 Ronda Rousey has been handed a medical suspension following her defeat to Amanda Nunes at UFC 207 last week.
The former women's bantamweight champion must sit out for a mandated 45-day suspension, as per a release from the Nevada State Athletic Commission. Rousey received numerous strikes during the 48-second bout in what was current champion Amanda Nunes' first title defense.
Rousey will not be allowed sustain any contact between now and February 14th though if her mother has her way, Rousey will never return to the cage again. The former champion has not yet indicated if she will continue to compete in mixed martial arts.
Along with Rousey, a handful of other fighters have also been medically suspended including bantamweight contender John Lineker who broke his jaw in the first round of his bout with TJ Dillashaw. The Brazilian will now serve a six-month suspension, meaning he will able to return to contact in June.
Ray Borg, Niko Price and Alex Oliveira have also received medical suspensions for ankle, toe and nose injuries respectively.
The full list of medical suspensions coming out of UFC 207 is as follows:
John Lineker: Must have broken jaw cleared by ENT or Oral Maxillary Facial Surgeon or no contest until 06/29; minimum suspension of no contest until 01/30, no contact until 01/21
Ray Borg: Must have left ankle x-rayed, if positive then must have clearance by an orthopedic doctor or no contest until 06/29; minimum suspension of no contest until 01/30, no contact until 01/21
Niko Price: Must have right great toe x-rayed, if positive then must be cleared by orthopedic doctor or no contest until 06/29; minimum suspension of no contest until 01/30, no contact until 01/21
Alex Oliveira: Must have broken nose cleared by an ENT doctor or no contest until 06/29; minimum suspension of no contest until 03/01, no contact until 02/14
Mike Pyle: Suspended until 03/01, no contact until 02/14
Ronda Rousey: Suspended until 02/14, no contact until 01/30
Dominick Cruz: Suspended until 02/14, no contact until 01/30 due to left eyebrow laceration
Louis Smolka: Suspended until 02/14, no contest until 01/30 due to lacerations near both eyes
Johny Hendricks: Suspended until 02/14, no contact until 01/30 due to right scalp laceration
Cody Garbrandt: Suspended until 01/30, no contact until 01/21
Marvin Vettori: Suspended until 01/21, no contact until 01/14
Comments
comments