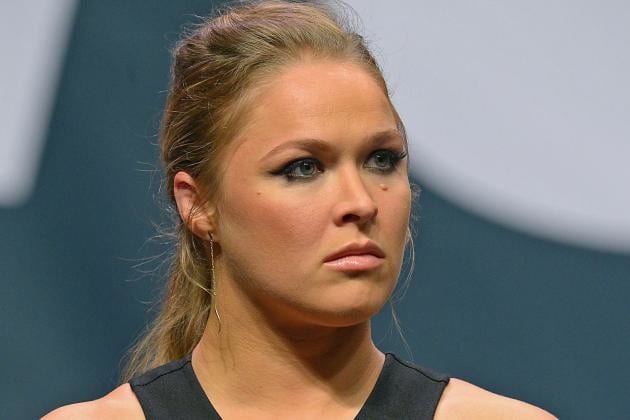 Since Ronda Rousey's loss to Holly Holm, much has been made of her decision to hide away from the public eye. In fact, many observers pointed to her reluctance to be high profile as a sig the loss had been mentally devastating, and concluded Rousey may never be the same again.
Instead, Rousey believes what the defeat actually gave her was an opportunity to take stock, and re-evaluate what she considered to be important.
"That loss saved me from becoming what I hate," she said, in a feature piece with ESPN. "One of those people who live their lives to impress everyone else. Who put up a front for the world to admire. Who make sure every charitable act is posted and shared for their own image gain. Who posture and pose for people they care nothing about except for the opinion they have of them."
Prior to UFC 193 in Melbourne, Rousey's star had never been brighter and, as such, the media demands and public appearances were getting to be too much. Eventually, the bubble popped.
"I was just trying to make too many people happy," Rousey said. "But when I try and do favors and make everybody else happy, at the end of the day, they walk away happy and I'm the one who has to deal with the depression. All the pay-per-views in the world, all the money in the world, it means fucking nothing to me because I lost."
Now, with a headlining bout against Amanda Nunes on the cards at UFC 207, Rousey not only has the potential to reclaim her woman's bantamweight title, but a rare shot at redemption.
"I want to be able to walk away with my head held high," Rousey said. "It's like a painter looking at what he made and knowing it's not done yet. You could get away with it. You could sell that painting and it would sell. But you'll always know it was never as good as it could have been. I don't want 'Good enough' to be my legacy."
Comments
comments