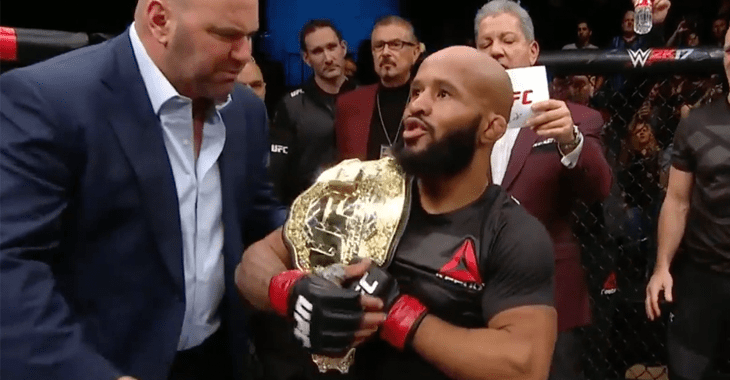 Demetrious Johnson's recent dispute with the UFC has left Dana White confused, but it certainly hasn't left him speechless.
Flyweight champion Johnson has publicly called out the organisation he represents in recent days, crying foul at what he sees as strong-arm tactics to force him into a title bout with former bantamweight titleholder TJ Dillashaw. Among his many protestations, Johnson also suggested that the UFC have failed to properly market him as one of the world's best fighters.
Dana White, as you might expect, doesn't agree. In comments to TMZ, the UFC president issued a resounding rebuttal to Johnson's stance.
"He didn't want Pay-Per-View," White contends. "He wanted upfront money, no Pay-Per-View. He wasn't very confident in his abilities to sell Pay-Per-Views. He has the lowest-selling Pay-Per-View in the history of the UFC in the modern era.
"I think a fight between him and TJ Dillashaw would be something that people would actually be interested in and could sell Pay-Per-Views and could make money. But he absolutely refuses to fight the guy. It's ridiculous."
And, as for Mighty Mouse saying that the UFC haven't marketed him correctly, White says that he has made every effort to build the fighter's name.
"The media claims he's the pound for pound best fighter in the world. I think Conor McGregor is the pound for pound best fighter in the world."
It seems this one might rumble on for a while yet.
Comments
comments