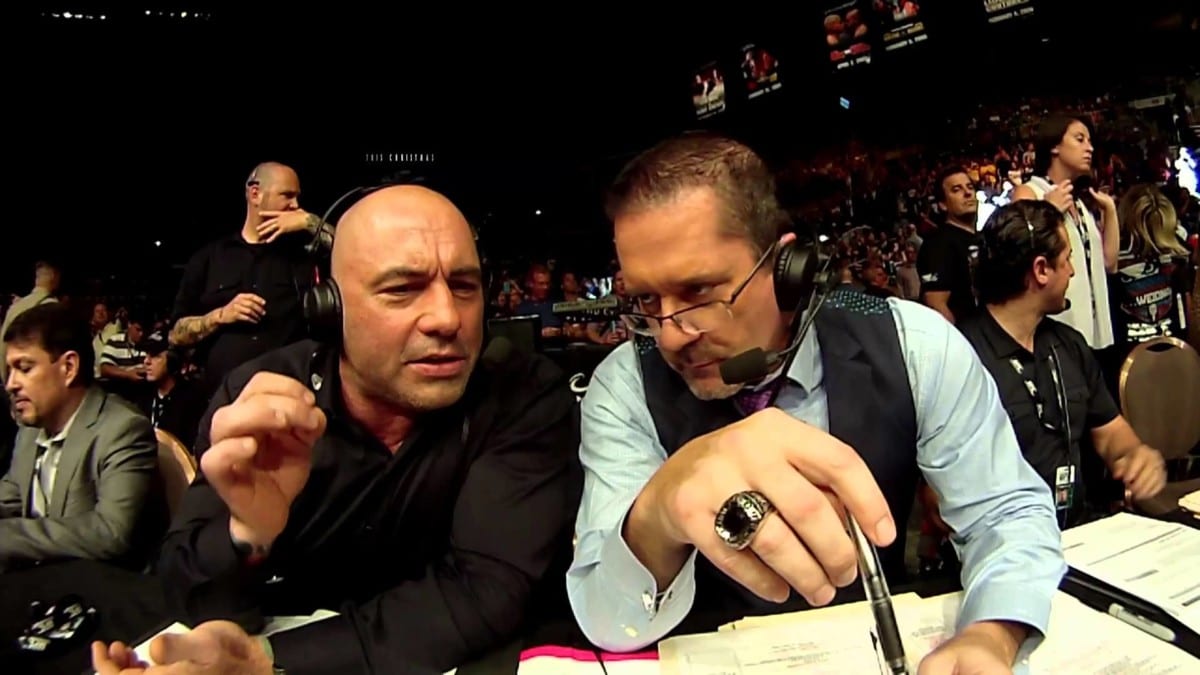 As we reported yesterday, the UFC have set wheels in motion to secure a new bumper television deal to replace the current arrangement in place with FOX when the contract expires in 2018.
With the UFC seeking a four-fold increase in revenue for the deal, which would place the contract somewhere in the region of $450 million per annum, WME-IMG are open to allowing the new broadcast partner to have a larger say in the production of UFC events and, according to reports today, that may mean a change in the style of commentary that has become familiar to UFC fans over the years.
MMA insider Dave Meltzer reported on his Twitter account , various TV networks would want the UFC to tone down the 'hype master' announcing which has become synonymous with the broadcasting of long-time UFC commentary duo Mike Goldberg and Joe Rogan, presumably in favour of the more generic sports broadcasting associated with the likes of the NFL, NBA etc.
While we are still more than a year removed from any deal with a new network being struck (or the current deal with FOX being renewed), any change to the established commentary style of Goldberg and Rogan would likely be seen as a step backwards by the majority of UFC fans. The team of Goldberg and Rogan have been calling bouts since the early days of the company and their voices have become part of the fabric of the UFC — though in Rogan's case he has taken a lighter schedule in recent years, predominantly just commentating on fights in the United States.
The UFC's commentary roster has increased in tandem with the amount of shows the produce and the likes of Jon Anik, John Gooden, Kenny Florian, Brian Stann and Dan Hardy have become tried and trusted commentators, but any changes to the style of announcing style of Mike Goldberg and Joe Rogan would take a lot of getting used to for the majority of UFC fans across the globe.
As Mike Goldberg would say, "It is all over!"
Comments
comments