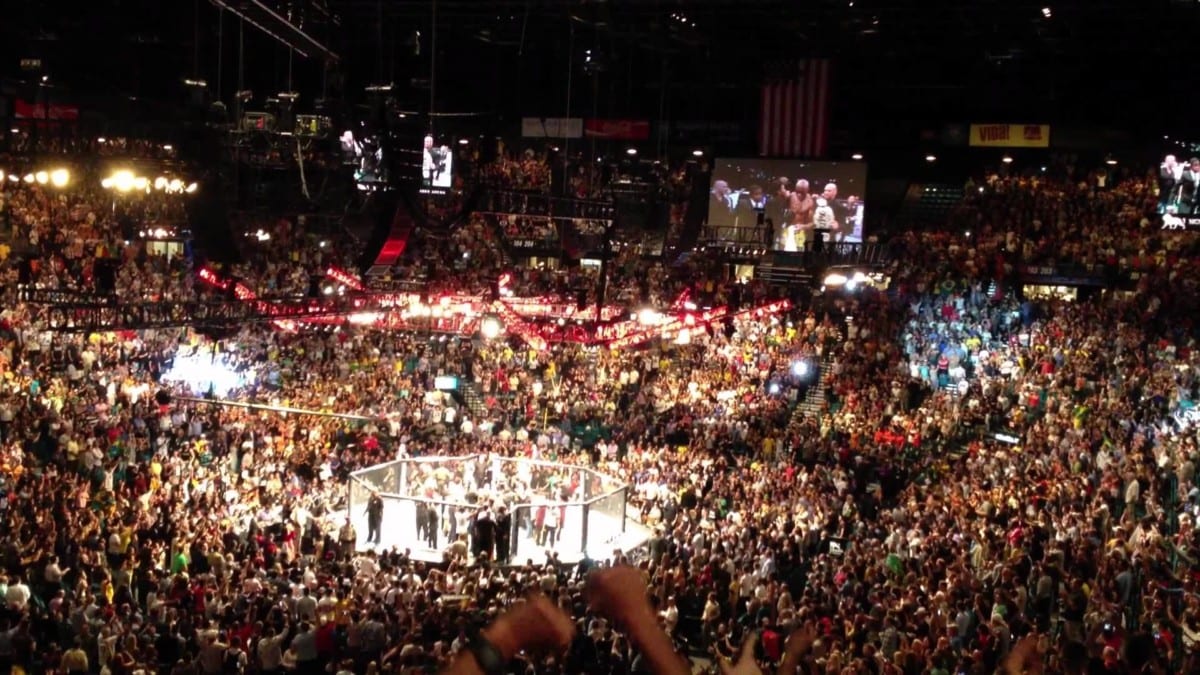 When the UFC sold for over $4 billion this Summer, an essential aspect to that sale was the promise of hugely increased media revenue in the near future.
The promotion's TV deal with Fox Sports that currently earns them $115 million a year is set to expire in 2018, and as such the UFC has begun shopping their product around various networks in order to earn a higher price — $450 million a year, to be exact.
According to the Sports Business Journal, the UFC is offering the media rights to four annual broadcasts (something Fox currently possesses), as well as six annual cable events and weekly programming (rights to which FOX Sports 1 currently owns).
What the package the UFC are offering networks doesn't include, unsurprisingly, is the money making pay-per-view aspect, which will continue to be operated and run by new owners WME/IMG.
Interestingly, however, SBJ media executive sources believe that a winning bidder will have a say in what matches take part of which pay-per-view events.
While such a move may be necessary for the UFC to garner the sufficient price they're seeking, it could also create a byproduct in which they lose some of their autonomy — a huge turn from the Zuffa regime, which seemed insistent on maintaining control of all aspects of the business.
Other changes potentially on the cards is (should the UFC negotiate successfully) a change in show production. At present, the UFC funds all of their own production costs for shows on television, and they could be aiming to shift that expense onto their new media partner.
The negotiations will be the first major business made under the new owners WME-IMG.
Comments
comments