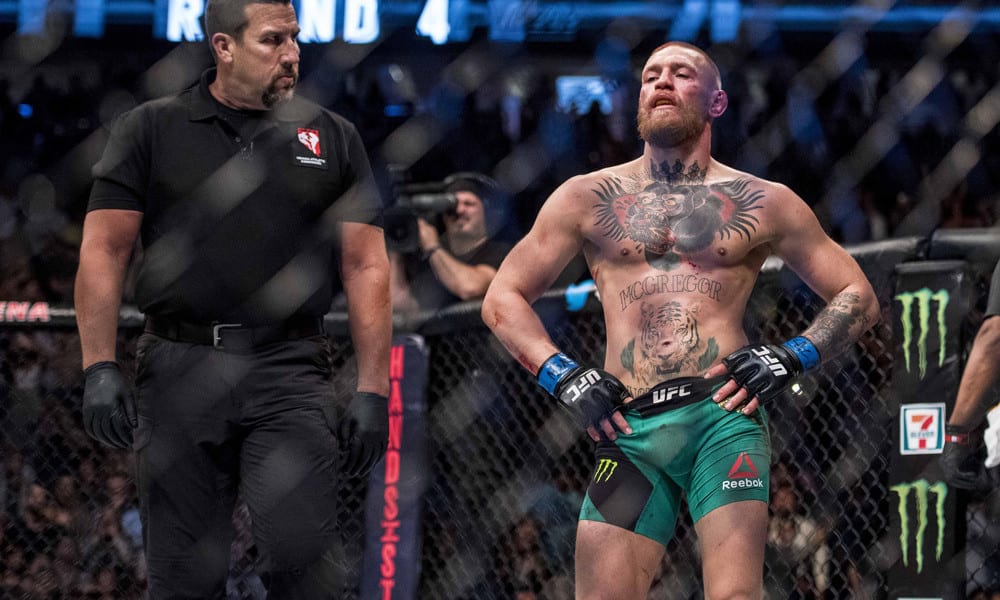 Big John McCarthy had the best view in the house when Conor McGregor claimed his second UFC title against Eddie Alvarez earlier this month in Madison Square Garden.
McCarthy has officiated inside the octagon since the very first UFC and has seen practically every champion up close during his time as a referee. But, as he said in a recent interview with Lineup MMA, he's never seen anyone quite like Conor McGregor.
"I know what the guy has got. Everyone always wants to sit there and doubt someone [but] Conor McGregor has proved … the guy has got talent and he's got power. His left hand, he hurts people all the time. The only guy who has stayed up with that left hand – but was multiple times knocked down – was Nate Diaz, and who knocks Nate Diaz out?
"Conor McGregor, whether you like him or don't like him, the man can fight. He is so calm at what he's doing. He controls the fight. Eddie probably did not fight the right fight for him against someone like Conor. I think he kinda got drawn into the whole thing of 'I wanna beat you up'.
"There's all kinds of different fighters. There's guys like Floyd Mayweather, they're always going to try to out-speed you. Conor will out-speed you at times but to land that left hand, he will take a shot. He's basically saying 'throw that right hand because I'm going to throw this left over the top of it'. It can be a long night if you're going to fight his fight."
Or, indeed, a very short night.
Comments
comments