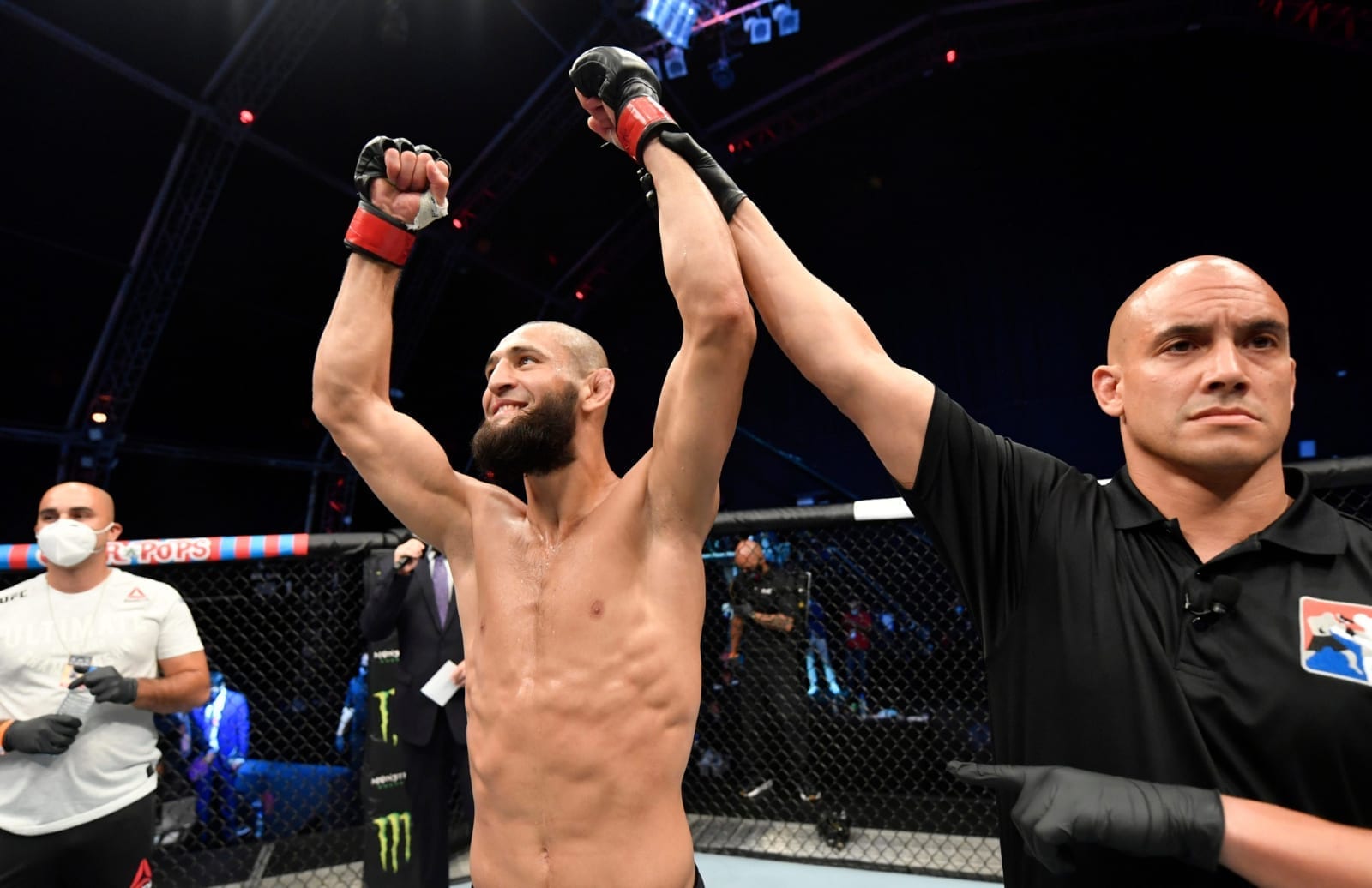 With two fights won in just ten days on 'Fight Island' and rumours of another one coming on August 15, it is clear that the undefeated Khamzat Chimaev has made an impression throughout his brief UFC tenure so far. 
The Chechen-born Swede scythed through both John Phillips and Rhys McKee in Abu Dhabi, defeating both men by stoppage while absorbing a combined two total strikes in two fights which impressed pretty much everyone who witnessed them… and Dana White was chief among them.
Calls are being made to fast-track Chimaev's status in the UFC welterweight division and place him into a situation with a top ten calibre opponent — with White even suggested that 170-pound champion Kamaru Usman may have to ready himself to fight Chimaev sooner than he would have expected.
"I mean, you know? The guy is so dominant, so confident, wants to continue to fight every weekend," White told ESPN. "I love it. I love guys with that mentality. I love how talented this guy is. We threw the hottest prospect out of the U.K. at him and that kid is a badass. That kid is a legit great fighter. (Chimaev) made it look like he didn't belong there. … The kid is legit. He's real and he knows it and I love it."
View this post on Instagram
v
It remains to be seen if Chimaev's fast-tracking towards contender status will mean he fights again in August 15 but White certainly seems to think that he will be in the mix sooner or later, and perhaps against the champion.
"That's what we're trying to figure out," White said. "We were sitting in here this morning trying to figure out what we think is next. If you ask this kid, he's ready to fight Usman. You know what I mean? Is he ready for Usman? The way he looks, who knows? Maybe."
Comments
comments