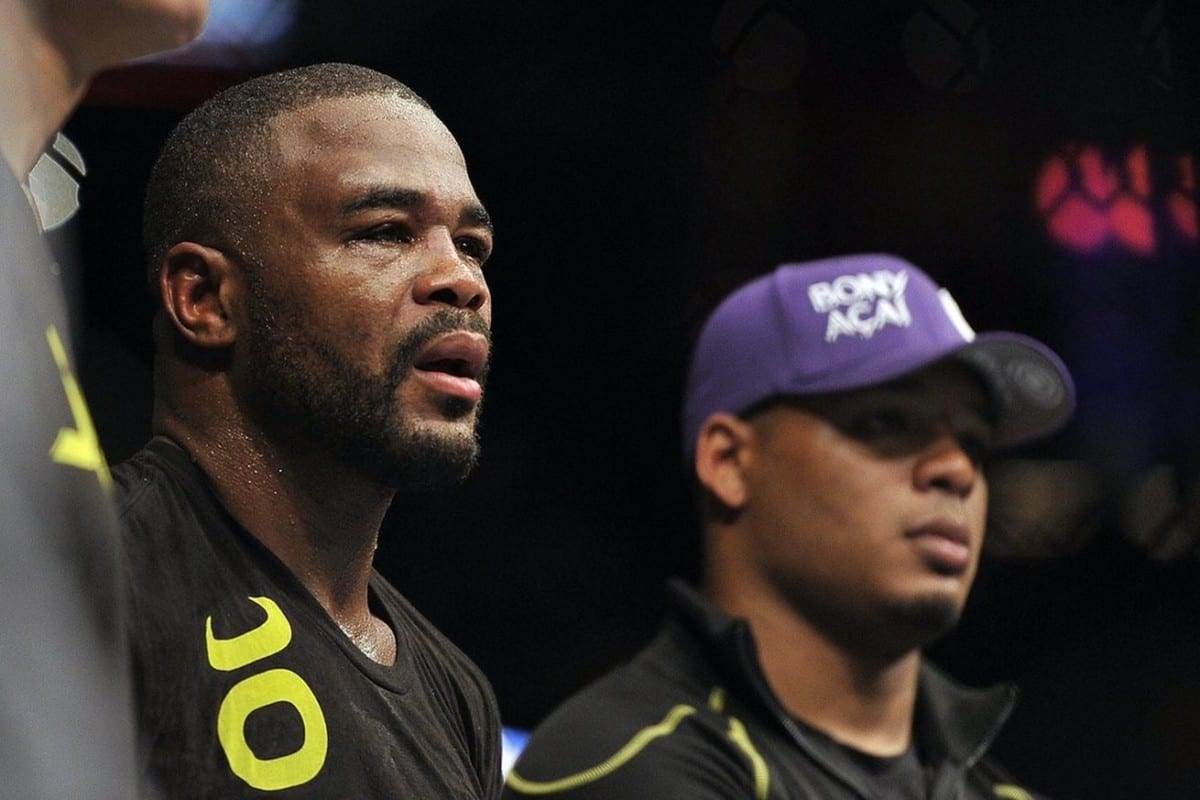 The Blackzillians, one of the most famous MMA teams in the world, appears to be no more.
The group, based out of Boca Rotan in Florida, has boasted among its ranks high level fighters like Anthony Johnson, Eddie Alvarez, Vitor Belfort and Rashad Evans over the years but, according to Evans' appearance on The MMA Hour on Monday, it seems that the team is a thing of the past.
Speculation as to the team's solidity were raised when long-time striking coach Henri Hooft announced his departure from the team on Monday.
Evans elaborated further on The MMA Hour, saying that friction between Hooft and Blackzilians owner Glenn Robinson had reached boiling point.
"The truth of the matter is, the team is splintered, the team is fragmented", Evans said. "It just became a very hard thing for Glenn to kind of keep his grasp as far as keeping everyone together. Henri [Hooft] wanted to throw his brand into his own thing and it just wasn't matching up with where Glenn wanted to go. That's part of the fragment, but another part of it was that we didn't have a gym anymore.
"Our gym was sold, and Glenn was supposed to build another gym and I guess they moved into a temporary gym. There was some kind of falling out with the temporary gym, so then part of the team stayed at the temporary gym and more than half of the team went with Henri. I was one of those guys that went with Henri."
So fractured was the gym and its members, Evans said, that it began to affect the atmosphere in the facility and when that negative energy crossed over to training itself, the former light heavyweight champion knew it was time to make a change.
"You got to understand, it was so, so much drama. It was so much drama. It was worse than ten high schools put together, a bunch of gossiping," Evans said. "It was really just a buzzkill to go into the gym at some point."
With the health concerns which cost Evans a place on the UFC 205 and UFC 206 cards now behind him, Evans also said that he hopes to make his middleweight debut by March or April.
Comments
comments