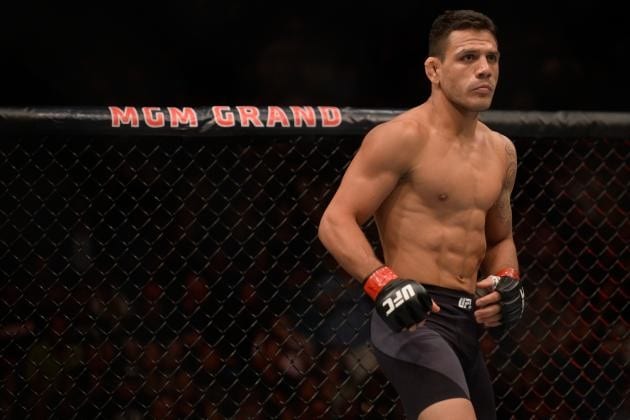 When Rafael dos Anjos fought Eddie Alvarez for the UFC lightweight title, few were aware that he had fainted numerous times a day prior.
The weight cut, one that dos Anjos had done so many times before, had become too difficult for his body to handle overtime, and the strenuous effort sent his body into shut down. But despite losing consciousness, he still got onto the scales, and still entered the Octagon to fight.
"Everything was on plan. We had three pounds to lose the morning of the weigh-in," dos Anjos said, speaking with ESPN's Brett Okamoto. "The night before, we had lost eight or nine pounds during training. I jumped in the bath for 15 minutes and when I stood up I felt dizzy. I sat down again on the edge of the bath and felt OK, started to stand up again, and I just fell backwards. My head was two inches from the faucet. I could have died that day.
Comments
comments