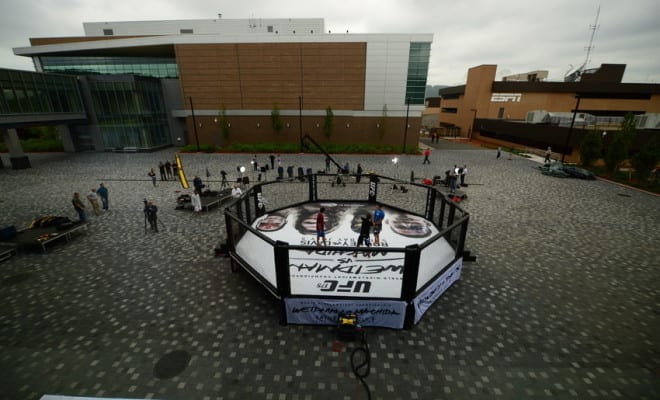 The new owners of the UFC are finally getting ready to speak to their athletes.
WME/IMG (who purchased the UFC last summer for $4.2 billion) and its co-CEO's Ari Emanuel and Patrick Whitesell have notably been reported to have yet spoken to many of the UFC fighters they are now the bosses of. In May, that situation should change.
The UFC has invited its entire roster of over 500 to attend a two day UFC Athlete Retreat in Las Vegas. It will mark the introduction of WME/IMG's other interests and the world's premiere mixed martial arts promotion. Kevin Iole first reported the news.
To signify that meeting, various actors/actresses, athletes, musicians and others represented by the huge talent agency will be appearing and either leading presentations or be available to fighters to answer questions.
Most importantly, the new owners and management will be able to be approached by fighters and will deal with any concerns. The retreat will end with a concert performed by an as yet unnamed WME/IMG represented artist.
Up til now, the new owners have been something of a looming shadow over the UFC, notable only for their media silence and their apparent reluctance to meet with fighters. May represents a welcome change from that attitude, and it will be interesting to see which fighters accept the invitation.
Comments
comments