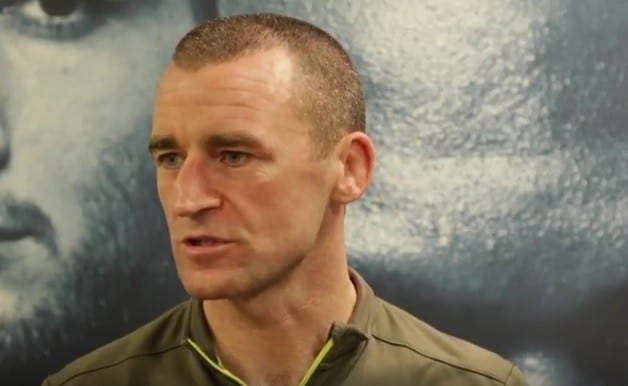 Chalk one up for Neil Seery.
The MMA veteran's retirement from the UFC was put on hold last week when the eleventh hour withdrawal of Ian McCall from their scheduled bout in Belfast delayed the impending retirement of the Irishman in what was supposed to be Seery's last trip to the octagon.
The drama didn't end there, however. Seery was granted his show money by the UFC but was later notified by the organisation that he wouldn't be receiving the Reebok sponsorship payment which was to be allocated to him for the bout, despite wearing Reebok apparel throughout fight week during his media obligations.
This prompted an angry tweet from Seery (apparently since deleted) directed at Reebok, in which he stated that the lack of sponsorship payment was unfair given that he showed up, made weight and was ready to fight and that he shouldn't be denied the sponsorship money when it was his opponent – not Seery – who withdrew from the fight.
It seems that Seery's complaint was heard.
Earlier today, the Irishman posted to Twitter saying that he has now received his sponsorship money and that the situation was merely a misunderstanding. Not only that, '2 Tap' announced that he would donate €1,000 from his payment to Rory's Wish To Walk – a charity aimed at raising funds for four-year-old Rory Gallagher who has cerebral palsy.
Thanks to @Reebok and @ufc for my payment just a miss understanding I'm going to donate €1000 euros of the money @roryswishtowalk pic.twitter.com/zQRHetzP0G

— Neil 2 Tap Seery (@NeilSeeryMMA) November 23, 2016
Seery's retirement fight will likely take place in London next March instead – the same city where he made his UFC debut in 2014. An opponent is as of yet unclear but Seery has clearly been casting his eye over the UFC flyweight division for an opponent, even asking Sergio Pettis yesterday if he wants to come to England to "fight an old man."
As for the sponsorship money, all's well that ends well – and particularly when it benefits a great cause like Rory's Wish To Walk.
Comments
comments