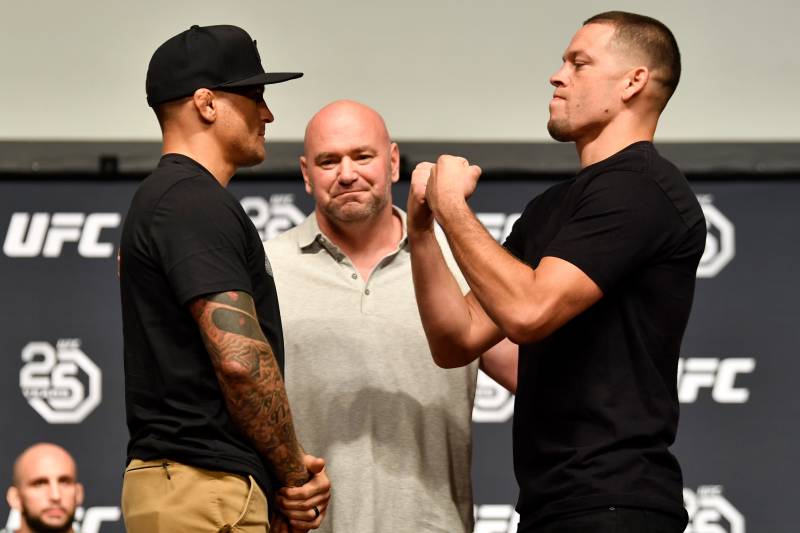 Nate Diaz and fighting in New York in November doesn't seem to go together all that well.
After the fan favourite's stunning revelation that he'd been informed by USADA he'd had "elevated levels" yesterday, and that he wouldn't be fighting unless the situation was correctly resolved, the MMA world went into meltdown. But while most were left hoping there was some quick resolution to it all, there was one man to whom it all felt kind of familiar.
Dustin Poirier, who underwent surgery yesterday, was meant to fight Nate Diaz UFC 230 last year only for the contest to get scrapped. The reason why we never saw the two face off depends on who you ask, but either way it seems Poirier was irked by Diaz' news, and took the moment to fire off a few words on social media.
Fuck you

— The Diamond (@DustinPoirier) October 25, 2019
— The Diamond (@DustinPoirier) October 25, 2019
I was going to go through with the fight He kept playing games and pulled out UFC offered me replacement Opponents and I said no I'm out my hips been bother. Thats the honest truth https://t.co/YN723P2dYx

— The Diamond (@DustinPoirier) October 25, 2019
Naturally, Diaz wasn't going to let the comments go by without offering a response, screenshoting Poirier and posting it to his Instagram story, telling Poirier "good vibes, you gonna be alright D."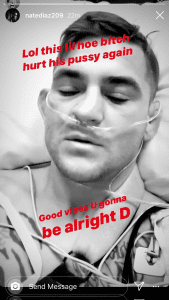 As of right now, the UFC and USADA have not released a statement on Diaz' situation.
Comments
comments