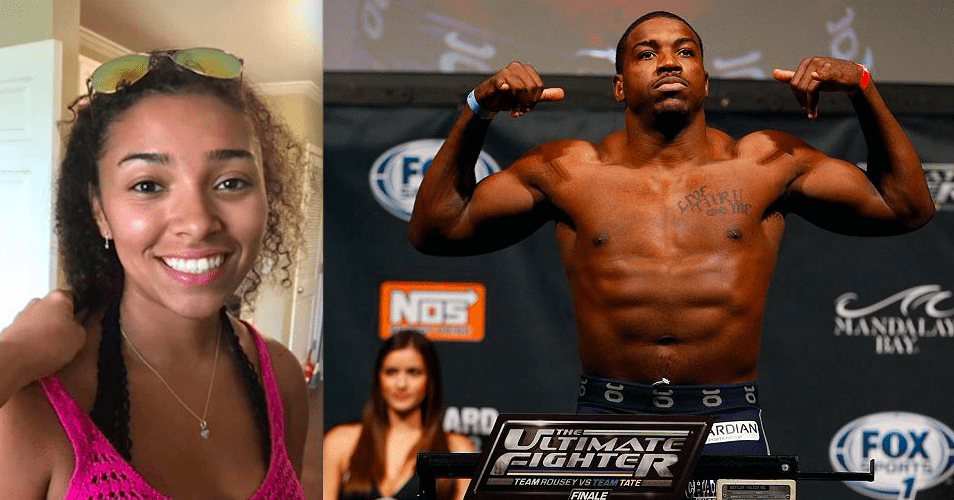 Veteran UFC heavyweight heavyweight fighter Walt Harris has asked for any assistance that the public may be able to provide after announcing that his 19-year-old daughter Aniah has been missing since Wednesday.
Harris took to social media on Thursday to appeal for help in locating his daughter, whose full name is Aniah Haley Blanchard, went missing shortly before midnight local time on Wednesday of this week in Alabama. A report from local media states: "Blanchard is described as light in complexion, 5'6", 125 pounds, with brown eyes and brown hair. She was last seen wearing a black dress, tan duck boots, and black stockings.
"Blanchard drives a black 2017 Honda CR-V with Alabama tag# 49BS356. The whereabouts of her vehicle are not known. Anyone with information on Blanchard's whereabouts is asked to call the Auburn Police Division Detective Section at 334-501-3140, the anonymous tip line at 334-246-1391, or the 24-hour non-emergency number at 334-501-3100."
Harris announced on social media that his daughter was driving a Black 2017 Honda with registration plates 49BS356. He requested that people with any information, no matter how insignificant it may seem, contact the Auburn police at the phone number listed above and contact Harris on social media.
Local police say that they are currently investigating the matter and that foul play isn't suspected.
#Alabama, please try to help Walt Harris, @thebigticket205, find his daughter. https://t.co/n1Aa242MeF

— Lou DiBella (@loudibella) October 25, 2019
MISSING: Auburn Police need your help finding this 19-year-old Aniah Blanchard, last seen Wednesday night. Her father, UFC Heavyweight fighter Walt Harris @thebigticket205, is pleading for help. Please SHARE this.
Description of her & car>> https://t.co/PrGtrJMhUG pic.twitter.com/Bo6Gz4jBc3

— Jason Dennis (@JasonDennisWTVM) October 25, 2019
Please share and help find the daughter of Walt Harris. https://t.co/cRsmUKEIiT

— michael (@bisping) October 25, 2019
🚨🚨🚨🚨🚨Please help!!!! Any info message me on here or call the Auburn police (334) 501-3140 Please!!! BOLO: Black 2017 Honda CRV Tag: 49BS356 My daughters name is Aniah! 🚨🚨🚨🚨🚨 https://t.co/cijO736cFH

— Walt Harris (@thebigticket205) October 24, 2019
Harris last competed in July where he defeated Alexei Oleinik by strikes after just 12 seconds. He was rumoured to be facing Alistair Overeem in December.
Please consider sharing this post, or Harris' posts on Instagram and Twitter, as the MMA community assists in the search for Aniah.
Comments
comments