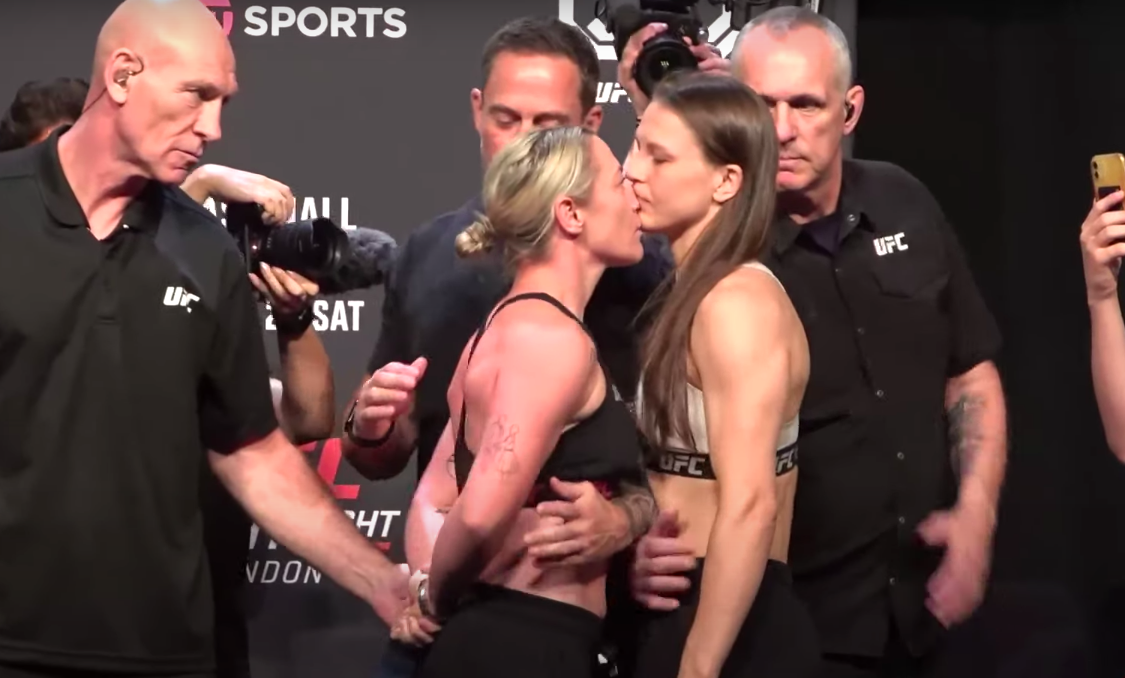 It wasn't to be for Molly McCann in London last weekend. 
The Liverpool native suffered her second submission defeat in a row in a co-main event with Roger Gracie black belt Julija Stoliarenko, tapping out to an armbar with less than two minutes on the clock — a defeat which followed a first-round kimura loss in New York this past November.
It was a devastating defeat for McCann, who had spoken of her disappointment at the defeat in the Big Apple this year, but in a lengthy statement posted to Instagram on Monday, she said that the manner of the loss has convinced her to drop down to the strawweight division from flyweight for her next fight in the Octagon.
View this post on Instagram
"If you could only imagine the sacrifices and work that went into the build up and that fight camp. I can't quite put into words. However I will try to some it up," McCann wrote on the social media platform. "I have always had the toughest road and journey in life, that's just the Molly McCann way, and I'm okay with that. The highs are the highest and the lows, well I don't think I have words that do the pain and hurt justice. But dare to dream ay!
"If there's one thing I know, it's how to always overcome adversity and this is no different. 20 months ago I was sitting in this same position, 2 back to back losses and ready to pack it in. Then a boss run and my world changed forever. We have one more adjustment to make and I believe that will make all the difference in the world, the smallest in the division makes it tough when the opponents are so much bigger. So for me it's time to drop down and face the girls who are the same size!
"To all the keyboard warriors who'll give me down the banks and want to tell me about my self go ahead, I'm living my dream EVERY SINGLE DAY, I'm winning in life, the best teams around me, the best promotion in the world. This game has give me everything, and I am beyond blessed.
"I'll be back sooner rather than later, thank you to everyone for their support. In the words of Maya Angelou: "You may shoot me with your words, You may cut me with your eyes, You may kill me with your hatefulness, But still, like air, I'll rise."
Several prominent names in MMA responded to McCann's message.
"You're a beautiful soul, Molly," wrote Miesha Tate while Julija Stoliarenko, the woman who defeated her on Saturday night, wrote "You are amazing person and warrior. Can't wait to see you rise."
Comments
comments