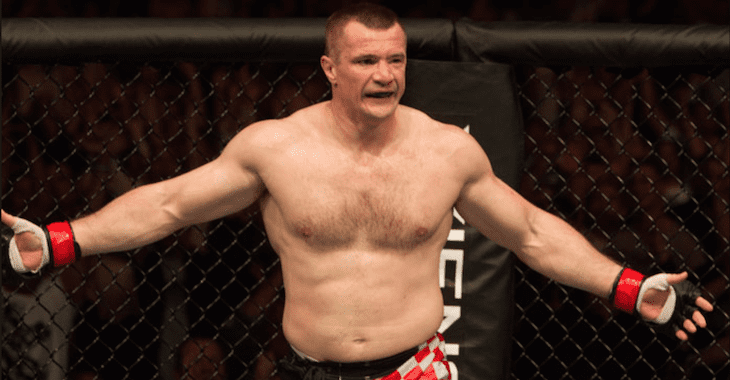 Days after winning an open-weight tournament hosted by Japanese promotion Rizin, MMA legend Mirko Cro Cop has announced his intention to step away from the sport and retire.
"I signed a contract on 15 fight with RIZIN!" CroCop said, speaking with Croatian media Nova TV. "I'm kidding of course, this is definitely my last major tournament, my last tournament, definitely this is the end of my career. I have health problems and I can not [continue]. The only option remains some farewell fight, but this is only if [I] rehabilitate the knee. I never want to go through what I went through during the preparation for this tournament."
Admittedly, it's not the first time he's made the announcement, having first retired from MMA in 2012, before again announcing he would be quitting in 2015. This time though, he insists it's the final time.
"I know that I have often told how I end my career, but this is really the end."
Perhaps it couldn't come at a more perfect time. Cro Cop (real name Mirko Filipović) won the Rizin open-weight challenge on New Years Eve, ten years after winning the Pride GP.
The Croatian won the tournament with a thunderous left hand, knocking-out Amir Aliakbari in the first round in the competitions final bout — itself the second fight in two days for both men.
— Streetfight Bancho (@streetfitebanch) December 31, 2016
"I was happy and proud, first [of myself] and then to the goal," Cro Cop said. "Although this is an individual sport, without [my] team I could do nothing. All they gave [was a] contribution to this success. I did a superb camp, probably the best in my career, because I knew it would be my last tournament. At the end [it] could not have worked better."
And, while Cro Cop knows from experience it's hard to stay away from the excitement of combat sports, he insists that at the age of 42; this is really goodbye.
"It will be difficult, that's for sure. People [who know] me tease because how many times I retired [a] while back, but I promised my family that this time [is it]. I just can not anymore, there is too much stress."
Filipović retires with an MMA record of 35–11–2 (1), and a kickboxing record of 23-8. He is a former Pride open-weight champion, a former K-1 Grand Prix champion and the first ever Rizin open-weight champion. He is one of the greatest heavyweights of all time.
Comments
comments