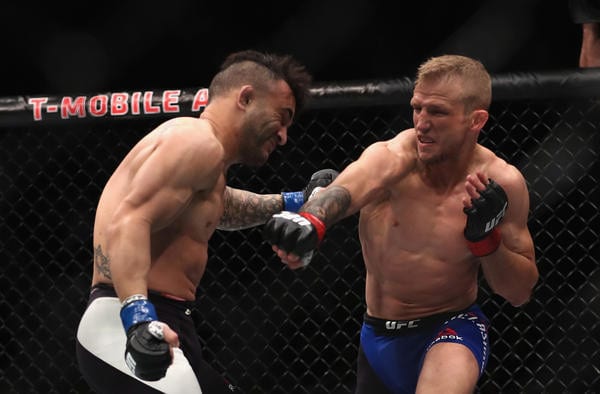 During the first round of his UFC 207 with TJ Dillashaw, John Lineker suffered a broken jaw.
"I felt a pop right away," said Lineker, speaking to MMAFighting. "I wasn't dizzy or anything like that, but I felt a pop. I thought 'it was just the kick, no problem,' but it start to hurt a lot in the second round. I truly felt it in the third, when I took all of his punches."
Lineker said that while he felt fine immediately following the contest, it was later on when he attempted to eat that he realised there was a more considerable injury.
"I left the Octagon and talked to the doctors, everything was normal," he said. "I could move my jaw, all normal, so they cleared me and said to let them know if I felt anything. When I went to another room to eat something and watch the fights, I felt the pain and it didn't stop.
"It was time to go back to the hotel, and I couldn't handle the pain anymore. I told my wife to call my manager, and I couldn't wait until the next morning. We called the UFC doctor, and they sent me back to the hotel to do some exams, and a MRI showed two fractures."
As is normal for more severe injuries, the Nevada State Athletic Commission has given Lineker a six month medical suspension.
Comments
comments