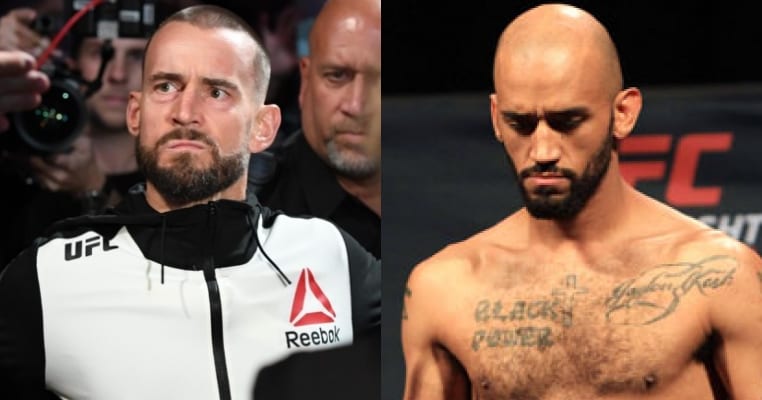 CM Punk may not have been seen inside the Octagon since last year, but his name appears to remain in the sport.
At least, that's the impression Mike Jackson gives off. Jackson has been angling for a bout with the former professional wrestler for quite some time, and to be fair, it makes sense.
Both men made their debuts in the UFC with 0-0, and both lost to the prospect Mickey Gall. If the UFC want to keep Punk (real name Phil Brooks) around, then it seems to make logical sense to pair him and Jackson up.
Jackson agrees — and is willing to go a little pro-wrestling himself in order to get it.
In a video posted to Champions.co, Jackson goes off in an old fashion wrestling promo, calling out the wrestler.
Labeling himself as 'the truth', Jackson challenges to CM Punk to a fight during International Fight Week, which takes place this July.
It's as yet unknown what's going to happen with CM Punk. While he remains under contract with the UFC, and has reportedly been attempting to get a return fight booked for a while, the promotion are yet to re-book him following his one sided drubbing to Mickey Gall at UFC 203.
If Jackson's performance is anything to go by, however, he's willing to do all the promotional work the UFC want — even if it is outside MMA norms.
Comments
comments