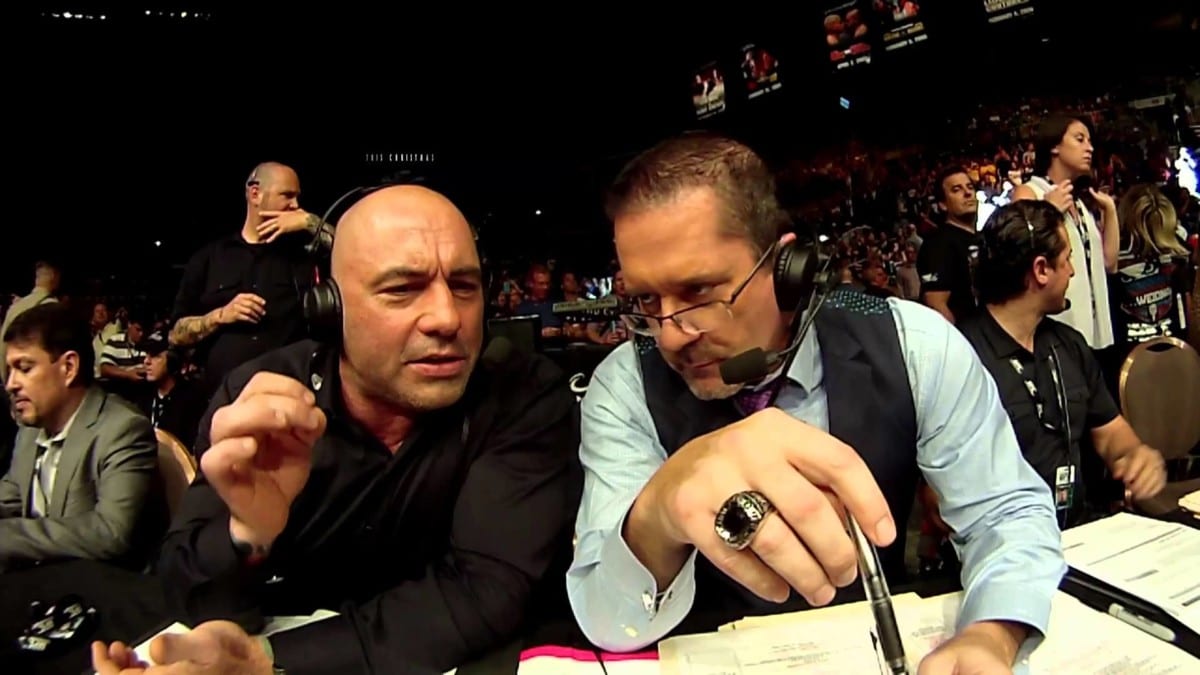 Moments after Amanda Nunes forced a TKO stoppage from Ronda Rousey in the main event of UFC 207 last week, long-time commentator uttered the final "It is all over!" of his 19-year UFC career.
Goldberg, it was confirmed by UFC president Dana White during fight week, wouldn't be returning to the UFC for 2017 and with that the Goldberg & Joe Rogan commentary team which has called thousands of fights across almost two decades is no more.
The UFC 207 broadcast made little to no mention of Goldberg's departure from the company, prompting speculation as to the reasoning for the move but veteran play-by-play man has broken his silence overnight and has released a statement on social media.
What an incredible ride! I'll forever be grateful for being on this journey with all of you for the last 19 years! pic.twitter.com/reg3APxk9X

— Mike Goldberg (@MFG16) January 7, 2017
"I wish I could respond to every single fan, fighter and member of the media who reached out and showed their support, gratitude and appreciation", Goldberg wrote.
"It has been overwhelming and so gratifying! Thank you!!
"Every single UFC, from Ultimate Japan to UFC 207, my primary focus has been on just two things. First, to bring passion, energy and raw emotion to our fans around the world, dedicated, die hard fans like none other!
"Second, to properly represent each and every fighter, from UFC newcomer, to veterans with 20 plus Octagon battles, our fighters work so hard and sacrifice so much. It was my responsibility to properly prepare and tell their stories!!
"Tommy Toe Hold, that video was hilarious!
"And just for the record, I still believe Anderson Silva's precision is precise!"
The UFC have recently confirmed the addition of former WWE and ESPN personality Todd Grisham to their commentary ranks but Dana White says it will likely be July before a full-time replacement for Goldberg has been drafted into the company.
Goldberg joins the likes of Joe Silva and Dave Sholler in leaving the organisation since the UFC was purchased last summer by WME-IMG.
Comments
comments