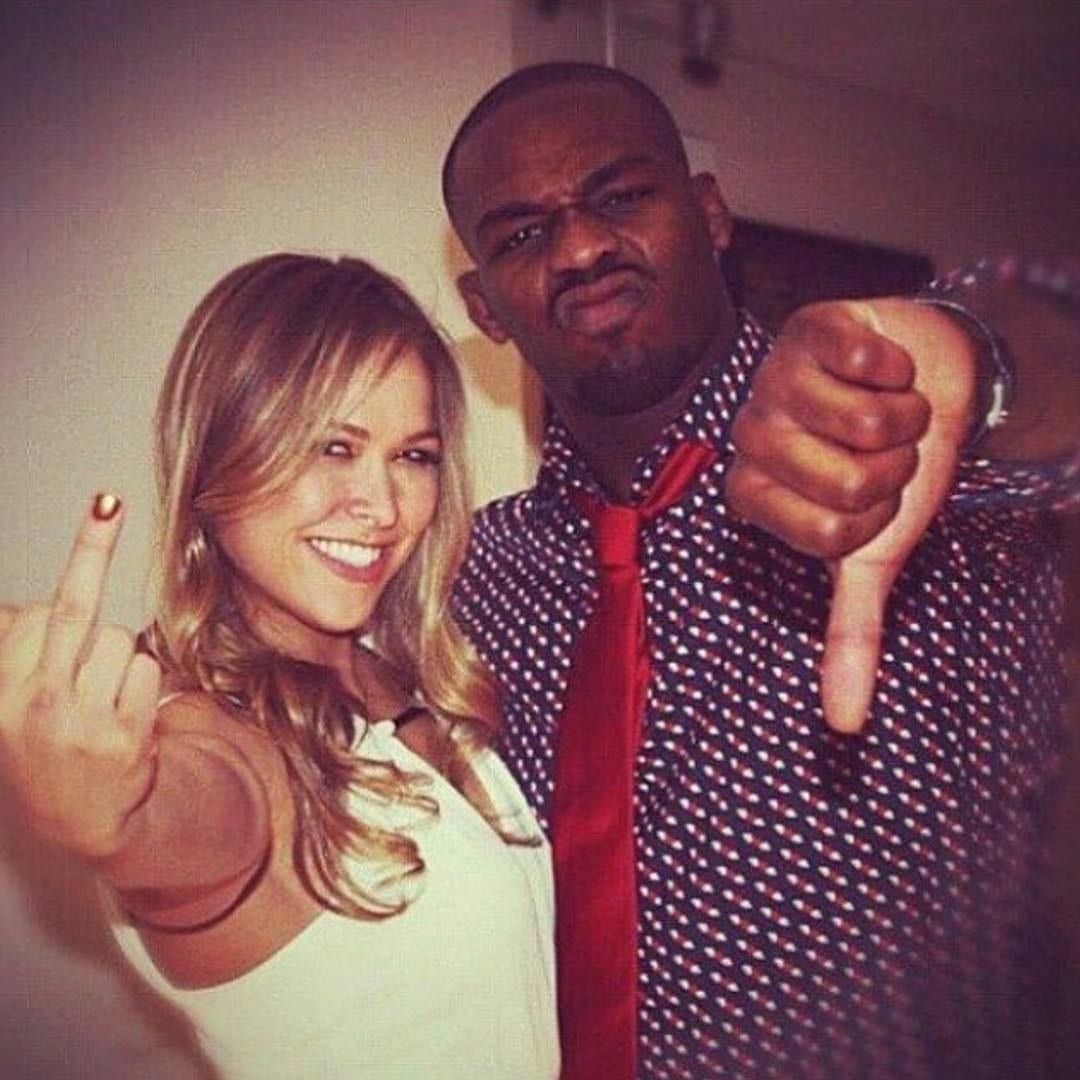 Jon Jones and Ronda Rousey both know what it's like to be under the scrutiny of the public.
Perhaps that's why, amongst plenty taking the opportunity to criticise the former woman's bantamweight champion in the immediate aftermath after her loss, Jones isn't willing to write her off just yet.
"I think the sport is catching up with her talent level and people are realizing that maybe she's not as good as a striker as she is a ground specialist," Jones said, speaking with TMZ. "I think Holly Holm kind of laid out a blueprint of how to beat Ronda. It works.
"One of the thing about martial arts, none of us are invincible. I guess the lesson to be learned in Ronda's situation is to always evolve."
Due to Rousey's devastating loss to Amanda Nunes at UFC 207, many speculated that she would likely retire in the days following last Friday. And, while her team and camp haven't ruled out that possibility, former light heavyweight champion Jones hopes it isn't the case.
"I think it'd be great to see her come back," he said. "I know it would be great to see her come back and I think it would be important for her legacy. To show people her courage and her strength and her resilience.
"I think she needs to stick to fighting. I said in a tweet, I believe that she still beats like 90-percent of the division. So maybe she's not going to be the invincible, unbeaten person people thought she was but whether she fights again or not, she's always going to be an absolute legend."
And, even as someone who trains alongside old Rousey rival Holly Holm, Jones sees a future in which we have a champion Rousey once again.
"I do believe she could regain the belt," Jones said. "I believe she could beat any of the other girls at any given time."
Comments
comments