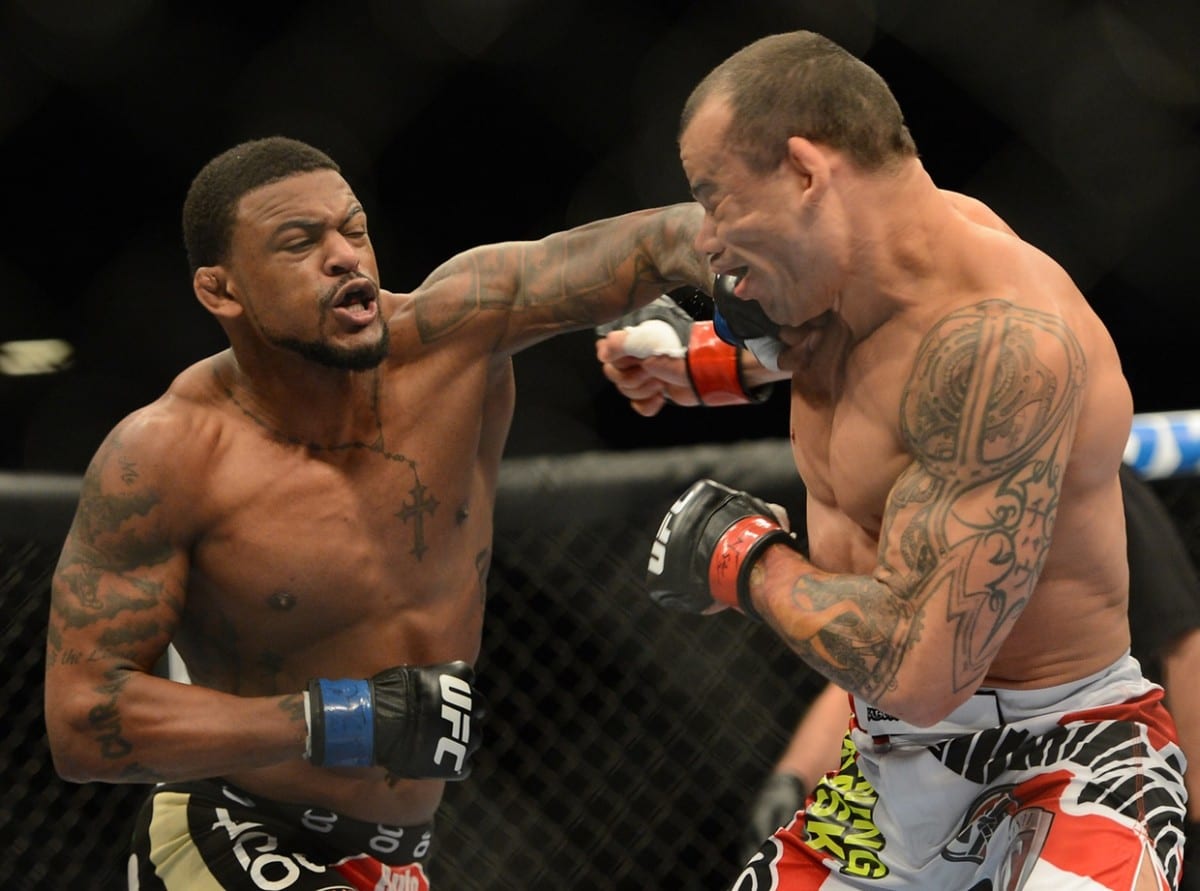 Say what you will about Michael Johnson but the guy certainly isn't looking to take the easy way to the top.
Having been undone by Khabib Nurmagomedov earlier this month at UFC 205 in a fight which would have skyrocketed his ranking at 155 pounds if he won, Johnson has now set his sights on a former champion in the lightweight division as part of his strategy to one day get a shot at Conor McGregor's UFC belt.
Speaking to MMAMania.com, 'The Menace' was clear in his intentions.
"Dos Anjos is the fight I want next," Johnson said. "I don't know if he agrees with me — or if that's a fight he wants — but that is what I'm going after. I was just down in Brazil for my brother Kamaru Usman's fight and was sitting at the press conference when they announced the UFC would be coming back to Brazil in March.
"I thought, 'Why not fight RDA in March?'" he continued. "I'll come to his backyard and fight him in his home country. I have no problems with that at all. I think it would be a great fight. He's a guy who likes to stand and trade and I'm the exact same way."
On paper the fight appears to make sense. Dos Anjos began the year as champion but has seen his stock fall following successive defeats to Eddie Alvarez and Tony Ferguson and with both fighters looking to get their careers back on tracks, it could lead to fireworks in the cage.
"We are both coming off tough losses to guys who we both would love to get back in there with. I think it's perfect timing for this fight. I said before all the stars had to align for me to face Khabib and I think the same thing is happening now with RDA as well."
Comments
comments