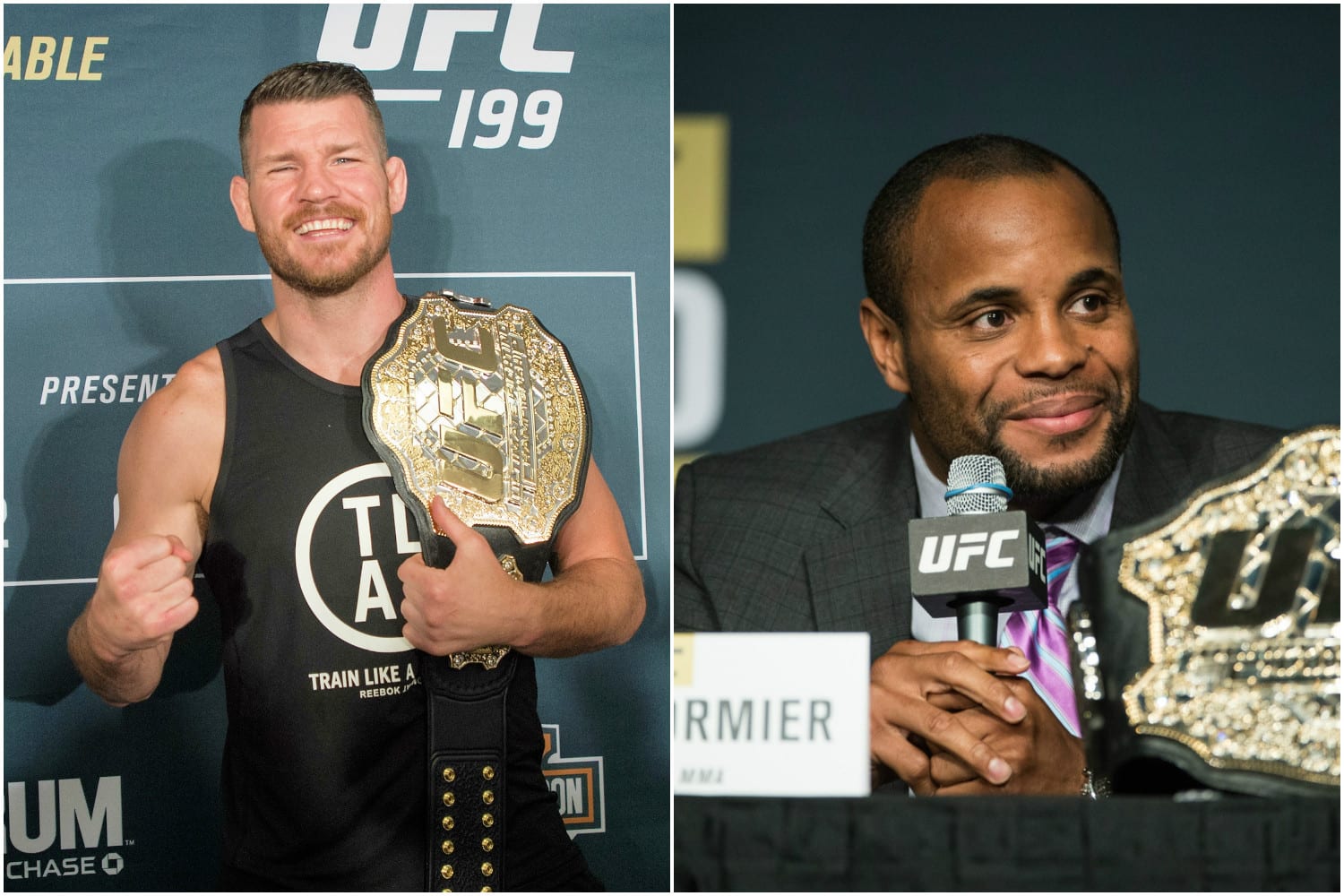 Last week in response to a tweet from a fan asking about the possibility of a super-fight with Middleweight-champ Michael Bisping, Daniel Cormier left nothing to the imagination with his response. "I'll smack Bisping around anytime. Next time we work I'll take him to the gym and smack him around and film it."
The pair are work colleagues, covering UFC events together regularly and the jab was meant in jest but it didn't stop the newly crowned champion of the Middleweight division from issuing a response, replying:
"funny guy DC bring it!"
Will this fight happen anytime soon?
Well, it should be remembered that at UFC 200 when Cormier's fight against Jon Jones fell apart at the last minute, Bisping was among the first to throw his name into the mix as a short term replacement.
Bisping has recently tweeted responding to fans while seemingly having the last word on Cormier, maintaining that they are both friends, but, "I'd still beat [DC] though"
Relax everyone we are friends. I'd still beat @dc_mma though. https://t.co/e8IV3aeMlq

— michael (@bisping) August 4, 2016
Bisping has in-fact fought at 205lbs before during his time as Cage Warriors champion prior to his signing with the UFC and would no doubt welcome the opportunity to become a dual-weight champion.
Although on the surface the back and forth exchanges have been played down as banter, it could also be that seeds are being planted for a potential future super-fight.
If Bisping overcomes his first title-defence against Dan Henderson, who knows what the future could hold.
Written by:Cillian Cunningham
Comments
comments