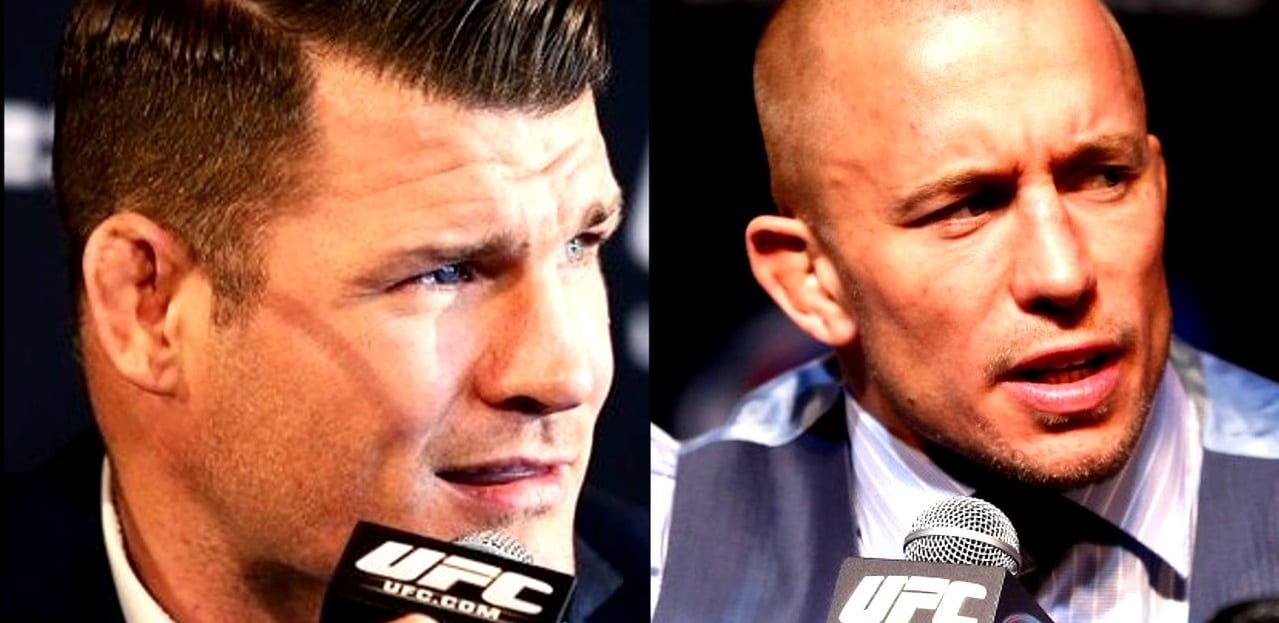 After one of the most protracted 'will they or won't they' sagas in UFC history it now finally appears that Michael Bisping will indeed defend his 185-pound title against the returning Georges St-Pierre — and the bout is expected to headline the UFC's second trip to Madison Square Garden later this year.
Just days after saying the "ship has sailed" in relation to a match-up between Bisping and GSP, UFC president Dana White pulled an about turn after being dissatisfied with Tyron Woodley's performance in his title defense against Demian Maia last weekend at UFC 214 in Anaheim.
Prior to that White had said the winner of Woodley/Maia contest would face St-Pierre in his first bout since November 2013 before publicly pulling the rug from under Woodley's feet, a move which has left the welterweight champion a very unhappy man.
"That ship f*cking turned around and sailed back," White said to the media following UFC 214 in relation to re-instituting the Bisping vs. GSP fight.
"Michael Bisping will fight. Michael Bisping will show up and he will fight."
Ariel Helwani of MMAFighting.com has reported that the bout will likely serve as the headliner of the UFC's second show in Madison Square Garden, presently inked to take place on November 4th next.
Speaking on his 'Believe You Me' podcast, Bisping confirmed Helwani's report and fille din some of the details as to how the GSP bout rose from the proverbial ashes.
"I get a text from Dana saying call me," Bisping said. "I'm like, woah f*ck, here we go. So I call him, but there's no answer, so I'm thinking you know he's probably still doing his interviews and what not. So I drive home and yeah, Dana calls, there you go, November 4, Madison Square Garden. Michael Bisping vs. GSP for the third time."
As for Woodley, with no clear contender currently at welterweight and an apparent disinterest in rematching Robbie Lawler (judging by Woodley's comments post-fight) perhaps you can expect a Diaz's name to be dredged up? Time will tell.
Comments
comments