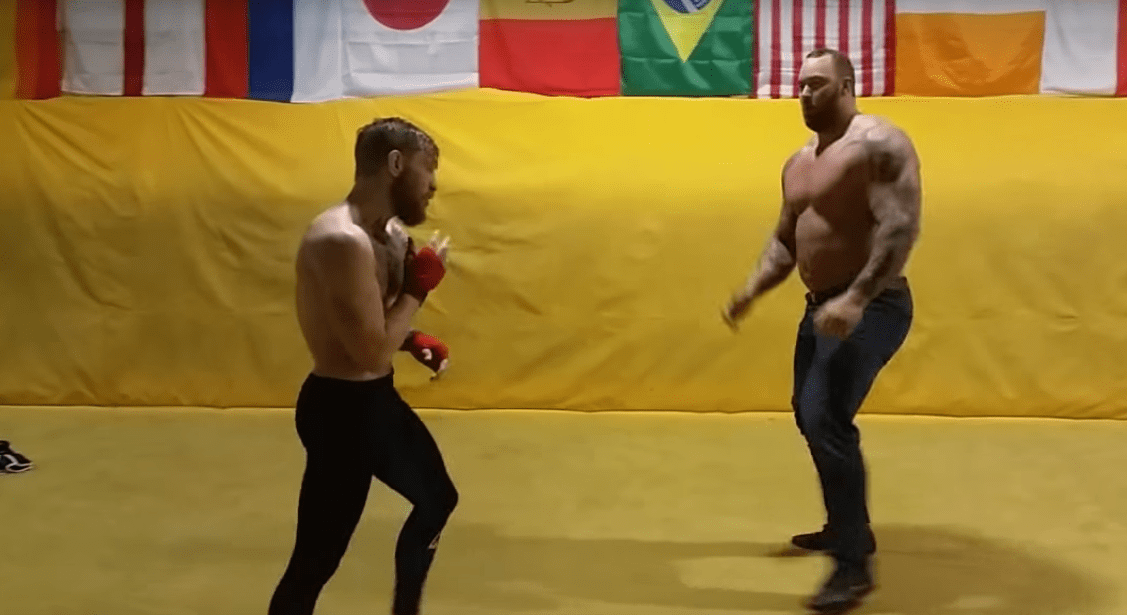 If you were to believe the numerous reports you may read online (though not on these pages, we add), Conor McGregor has already shot a role in the hit HBO show Game of Thrones and will debut in a new starring role in the forthcoming seventh season.
The thing is, no one ever asked McGregor himself for confirmation on these rumours — until last weekend that is. Speaking in Manchester at a Q&A hosted by Ariel Helwani last Saturday evening, the two-division UFC champion poured cold water on suggestions.
"That was everywhere and I've never even heard about it", McGregor said of the suggestions that he will appear on the show next season. "I heard about it once after [UFC 202] … backstage in the dressing room. [UFC bosses] in front of me and they were saying 'these [visitors] want you to be in Game of Thrones.' I'm banged up, my shin's in a heap, I've been kicking his knee straight for 25 minutes, my leg's in bits, and he's trying to offer me a Game of Thrones role. And I'm saying, 'Listen, come at me with shit I want to hear, I'm not trying to be in show business, I'm trying to be in the fight business.
"Come at me with a real number to fight again.' So that was the only time I ever heard the [words] Games of Thrones. And it went everywhere like months later! So I don't know where that came from. But, I've never been in contact with nobody from Game of Thrones and now I'm starring in Game of fucking Thrones!"
McGregor also revealed in the wide-ranging Q&A with Helwani that he has turned down a starring role in a new Predator movie, which would have required him uprooting himself from his family and training for a period of eight weeks. Last year, McGregor pulled out of a role in the new xXx film to concentrate on training for his UFC 202 clash with Nate Diaz. The role which was subsequently filled by his UFC colleague Michael Bisping, who shares an agent (Audie Attar) with McGregor.
Television, film and WWE rumours continue to circle the Irishman but the Dubliner made clear throughout the hour-long interview that there's only one thing that interests him at the moment and that is Floyd Mayweather.
So, unless The Mountain and his buddies can pony up $100 million it's unlikely that he will get a second crack at McGregor anytime soon.
Comments
comments