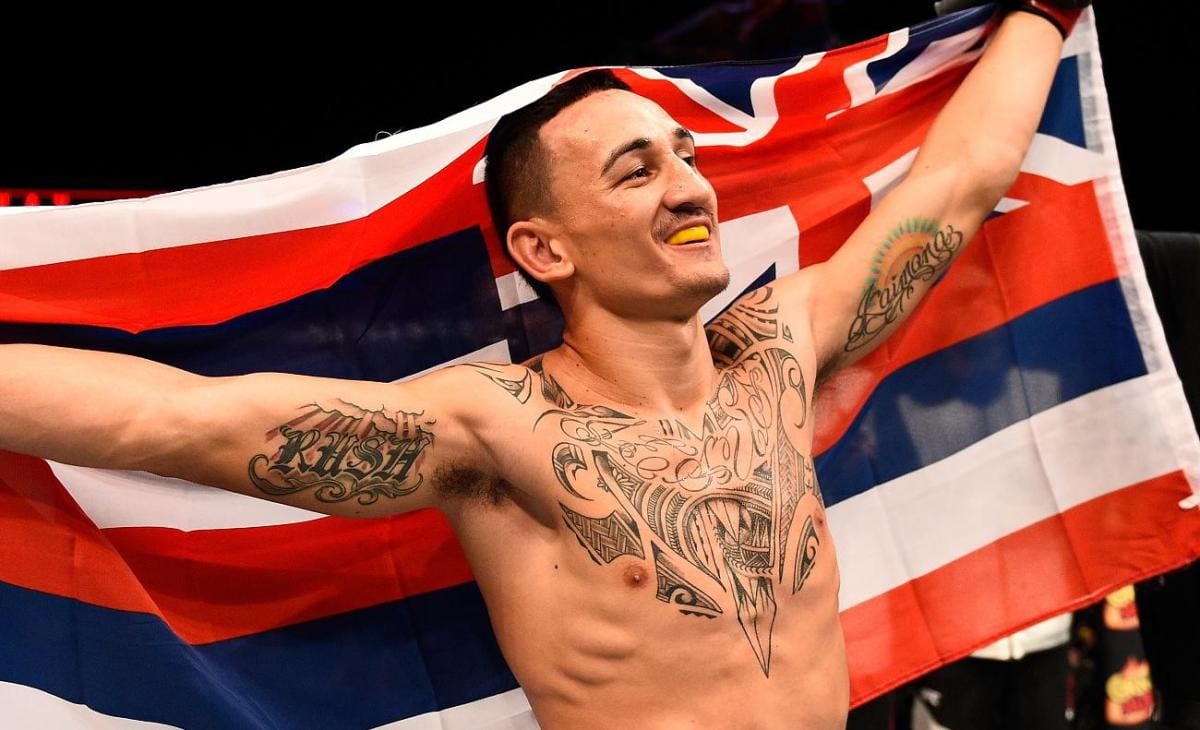 Max Holloway is known for his laid back attitude, his ability to roll with the punches and his refusal to give up. So it should be no surprise that's exactly how he's reacting to his loss to Dustin Poirier last night in Atlanta.
In the main event of UFC 236, the pair went toe to toe for 25 minutes, with Poirier proving the harder hitter, rocking Holloway again and again throughout the contest. While Holloway was never out of the bout, with his cardio once again proving to be near superhuman as he piled on the pressure late on, it was Poirier who persevered, emerging the winner through the judges decision.
Today, Holloway took to his social media to address the defeat, while also paying tribute to Poirier and his newly won interim world title.
"Life is chutes and ladders," Holloway wrote. "Sometimes we gotta take that slide down to get to the next big ladder. It is what it is. We keep playing. We keep fighting. Congrats to Dustin and Jolie. They should've already had a belt. Diamonds are forever."
Life is chutes and ladders. Sometimes we gotta take that slide down to get to the next big ladder. It is what it is. We keep playing. We keep fighting. Congrats to Dustin and Jolie. They should've already had a belt. Diamonds are forever pic.twitter.com/9IKYoZAg1P

— Max Holloway (@BlessedMMA) April 14, 2019
–
Comments
comments