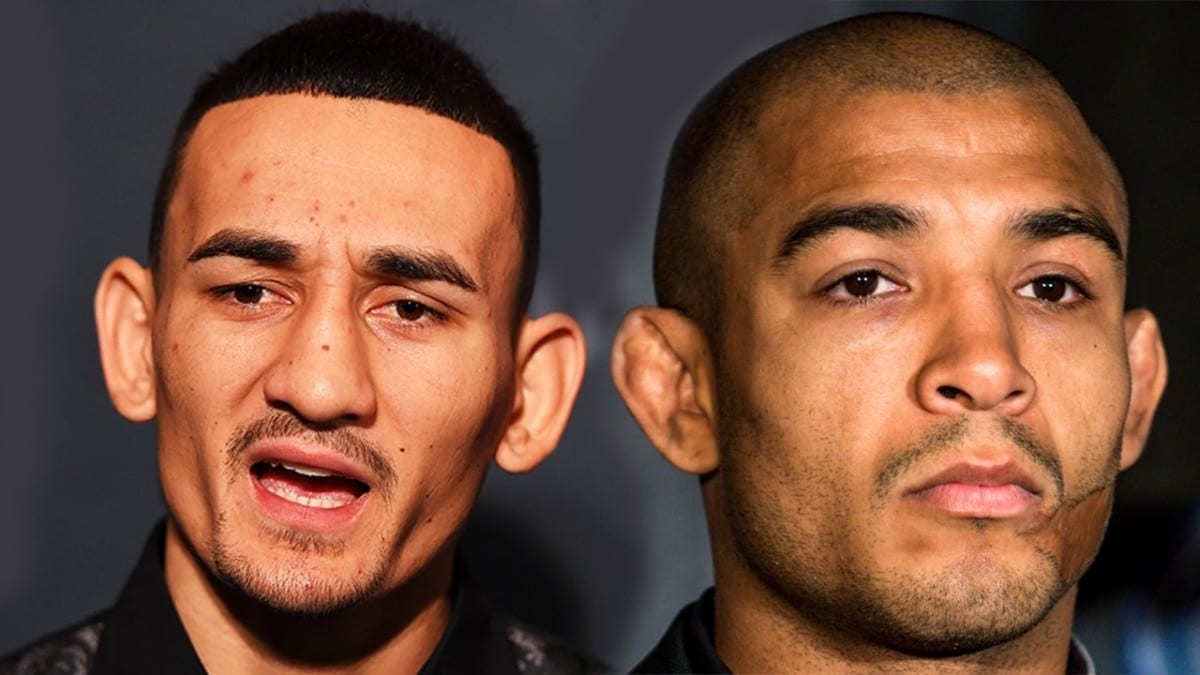 Max Holloway has made no secret of his disdain for featherweight champion Jose Aldo. Even before he won the interim title with a victory over Anthony Pettis at UFC 206, the Hawaiian was calling out Aldo repeatedly, often declaring the Brazilian to be running from a fight.
Now though, with an interim belt around his waist, the UFC are now somewhat obligated to put the two together, regardless of how either man feels about it.
"At the end of the day he's going to have to see me inside that cage," Holloway said, speaking with Duane Finley of FloCombat. "People asking me if I'm hearing the things he's been saying about me out there, but he doesn't understand. They all act like they are unimpressed and think I'm just another guy until they step into the cage with me. When they find out what I'm about it's always too much for them."
In the days following UFC 206, Aldo declared that he was scheduled to face Holloway in the main event of UFC 208 in Brooklyn. While Holloway had mentioned the date in his post-fight interview in the Octagon, he was quick to retract his statement after realising he would be missing out on Christmas.
He's also concerned about Aldo's history with injuries.
"The thing is I would love to fight on February 11 but there's no way I can trust this guy to show up," Holloway said. "If I could trust this guy and know without a doubt he would show up on that date it wouldn't be a problem, but this guy has a knack for not showing up to fight. Injuries happen, and I know how that goes, but injuries happen to this guy four or five times more than anyone else.
"I'm going to fight Jose Waldo next and we'll go from there. My son's birthday is in January and I'm taking time off for that. All the dads out there definitely understand I'm not trying to miss my son's birthday because I ain't about that life. My family means everything to me and I already gave up Thanksgiving and my birthday.
"Look at the guy who has the belt in Conor McGregor. He's taking time off because he's about to have a kid and I respect that, man. I have a family and know how it is so respect to him for taking the time."
It seems Aldo's injury issues have started to be a common thread in the lead up to many of his fights. A rematch between McGregor and him had been made harder for the UFC to book after the Irishman showed reluctance to commit to a bout that had already been postponed on one occasion after a year's worth of build up.
It's a concern to which Holloway relates.
"Someone pointed something crazy out to me, man," Holloway said. "I am on a 10 fight-winning streak and I have more wins than this guy has fights in the UFC. And this guy was our former champion? Come on, man. People talking out saying my interim title is fake, but the last time I checked I'm the one who actually fought for my title. The shit didn't get handed to me twice like this other guy."
"It's been crazy the past few years in this division. We have one guy who chased down the champion then went chasing another belt, then the guy who he beat has now started chasing him. Jose needs to face the music and stop crying about it. Sometimes things don't happen the way you want them to so be a man and face up to what is in front of you. Let's fight.

"The UFC was already trying to make this fight. We were supposed to fight at UFC 205 and 206 but Jose was trying to pick up an easier fight. He said he wanted a more marketable fight, which means he wanted an easier fight, but I'm the guy to fight at 145. At the end of the day he can run his mouth and say whatever he wants, but I'm going to see him inside that cage."
Comments
comments