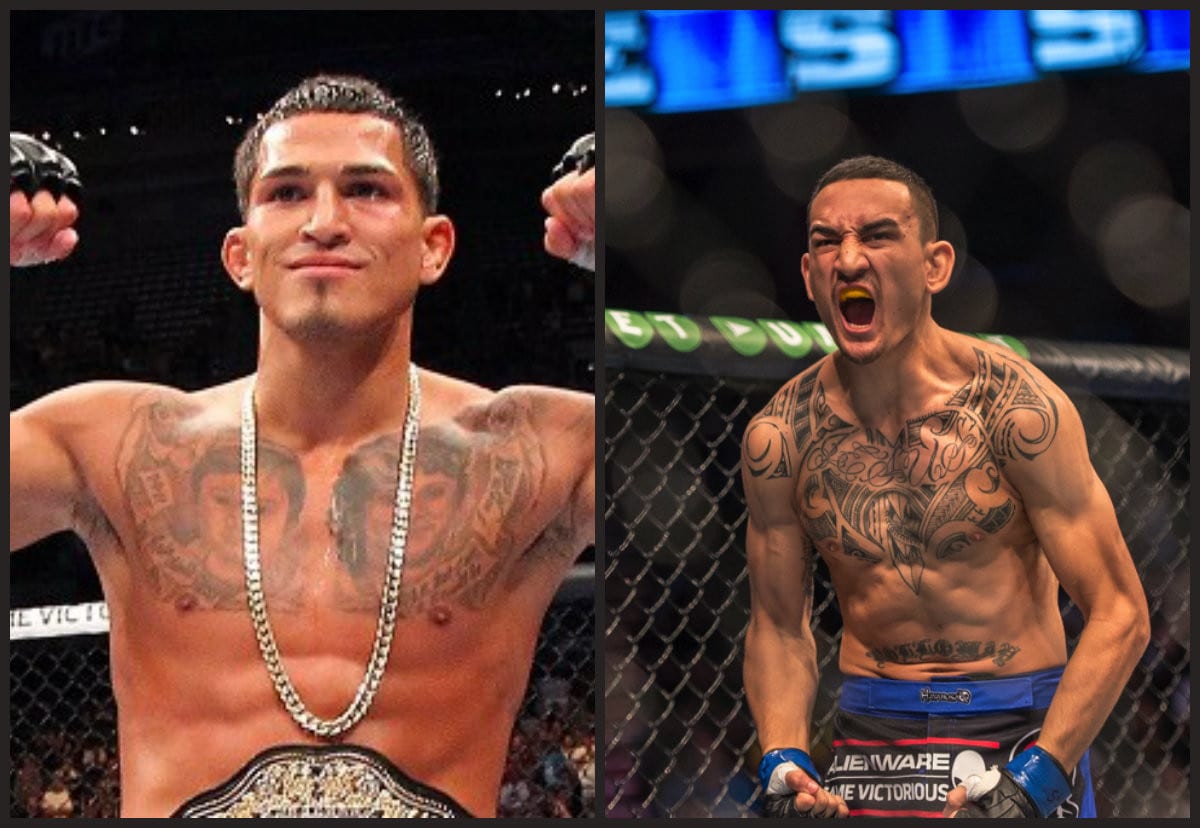 The UFC featherweight division has been in a state of flux since the UFC announced on Saturday that they were stripping Conor McGregor of the championship he won 11 months ago from José Aldo and returning it to the vanquished former champion.
Not only that, the organisation announced that the scheduled bout between Max Holloway and Anthony Pettis at UFC 206 on December 10th was being commuted into an interim title bout and moved to the main event slot vacated by an injury sustained to light heavyweight champion Daniel Cormier.
Speaking to Ariel Helwani on The MMA Hour today, both Holloway and Pettis addressed the new landscape that faces them at 145 pounds.
Pettis, himself a former lightweight champion, sees the interim belt as little more than a stepping stone to a featherweight unification bout and he doesn't care if it's Aldo or McGregor who he has to face to achieve his goal.
"At this point in my career I don't care what people say about real belts or fake belts", Pettis said. "I'm here to be a two division world champion. I'm one step closer to making that happen. José Aldo, Conor McGregor, Max Holloway — line them up.
"I'm going to make sure this belt gets unified whether it's with McGregor, whether it's with Aldo. It's not up to me, or any of these other fighters, what the UFC does with these belts. I was getting ready to fight a co-main event and it turns out to be a main event for an interim title. I mean, Merry Christmas to me.
"I'm not even on that Conor train that everyone else is on. My goal in front of me is to become a two division champ and the interim title is not enough. Whether it's Aldo or Conor, I don't really care. After that I'll figure out what I need to do to finish my legacy in this sport.
"Whoever is the guy I've got to beat to become the official champ, then that's what I'll do."
Max Holloway, meanwhile, hasn't lost in the 145 pound since he dropped a bout to McGregor in August 2013 and has won nine straight in the interim, propelling the soon-to-be 25 year old into a title contention. The Hawaiian maintains that Aldo has been avoiding him since he lost the featherweight title to McGregor last year and is happy that this bout with Pettis provides him with a clear road map to getting into the cage with the Brazilian.
"Aldo had the chance to fight", Holloway said. "There was rumours of us fighting on UFC 205 and then there was rumours of us fighting here at 206 [but] motherfucker kept saying no. Whoever wins this gets Aldo next and everyone knows how vocal I've been against Aldo.
"All I want to do is prove I'm the best in the world, come December 10th it's going to be one more step towards greatness."
As for McGregor, the man who never lost the title that Holloway craves, he isn't ruling out a bout with the Irishman in future — and it doesn't matter what weight it takes place at.
"Maybe if everything goes good and I take care of Pettis and then we get the route to Aldo and we take care of Aldo, maybe it makes [McGregor] want to come back down.
"I'm only turning 25 this Sunday. I'm growing, you know? I'm getting bigger. If it's at 55, it's at 55. If it's at 170, it's at 170. If he says he wants to fight at heavyweight, I'll go fight him. That's one of the fights a lot of people want to see. I'm Polynesian, so I can get big!"
"It is what it is. Time will tell and we'll see how it pans out. Our division was in murky water and after this fight I really had no idea who I'd be able to fight.
"Now it's super clear."
Comments
comments