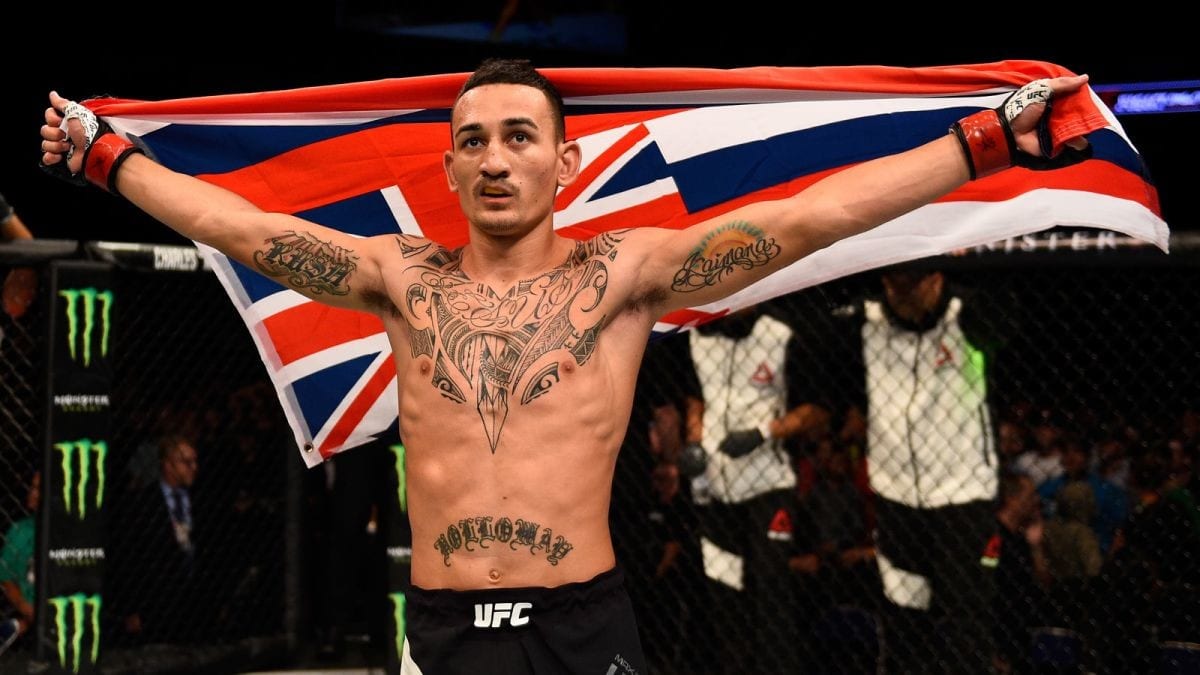 Should Max Holloway defeat Anthony Pettis at UFC 206 next month, he will be on a ten fight win streak — something no other man has ever done without being awarded a title shot.
At that point, especially considering he would then own a victory over a former lightweight champion, Holloway's title aspirations will be hard to deny. Something the 24-year old from Hawaii is well aware of.
"I gotta take care of Anthony Pettis," Holloway said, speaking on SiriusXM Rush. "But fast forward, [if] everything is great, everything is good.. I don't like saying anything because people start losing focus. All my focus is really on Anthony Pettis, but after this fight, let me know if Aldo found that vaccine for that fucking pussy-itis he got.
"Motherfucker be running. He can't run for much longer. Tell him the Hawaiian is coming, and I'm creeping. Tell him to be ready."
Max Holloway: After Anthony Pettis, I want Jose Aldo
Most would find the choice an odd one.
Currently, although the Brazilian is the interim featherweight champion, Conor McGregor (coincidentally the last man to defeat Holloway) is the division's champion. In Holloway's eyes though, it's merely a case of facing facts.
"The obvious thing is I would rather fight Conor McGregor," he said. "We had some blood, we got some history there, and this and that. He won, people saying he [didn't] knock me out because of an injury he had — I was injured in that fight too. Let's test that theory, I wanna test that theory.
"But I'll be realistic, there's a guy with an interim title in our division. I don't know, it'd be fucking wild if the UFC let me pass the fucking interim belt for the real belt. I'm just being realistic, that's why I'm saying Aldo."
First up though, is UFC 206 and Pettis. UFC 206 takes place on December 10, at the Air Canada Centre in Toronto, Ontario, Canada.
Comments
comments