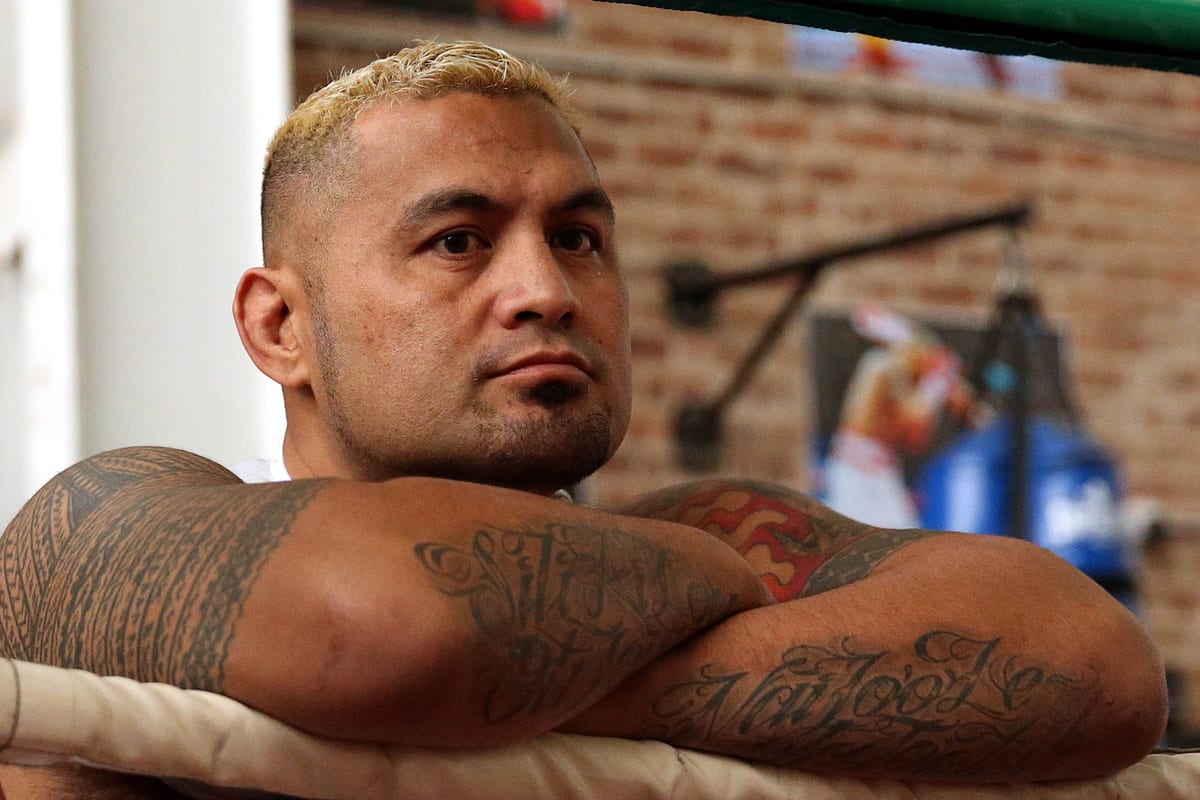 Despite accepting a bout against Alistair Overeem at UFC 209, Mark Hunt's war of words with the UFC shows no signs of abating.
Brock Lesnar, Mark Hunt's most recent opponent, yesterday received a one-year suspension from USADA following the test failure at UFC 200 about between the two but Hunt has been adamant since the bout that the punishment levied towards the former UFC heavyweight champion should have been far higher.
Since details of Lesnar's test failure became evident, Hunt has opted to sit out from UFC negotiations and has reportedly turned down two fights offered to him by the organisation.
It appears now, though, that the Super Samoan's hand has been forced. Hunt has reported on his own social media account that he has accepted a bout with Alistair Overeem to take place at UFC 209 in Las Vegas on March 4th.
Still though, Hunt remains entirely dissatisfied with the events that led to this and, speaking to New Zealand's Stuff, he said he felt pressured into taking the bout by the UFC.
"I'm not young, I'm 42 years old. In six months I've already missed out on a couple of fights, I've already missed out on a couple million dollars", Hunt said.
"At the end of the day I've stuck to my word. I've got no option, I'm in a contract that I can't get out of.
"All the doors I've gone through are closed and it's not like I can go and work somewhere else. Ages ago I was gladly ready to walk away and work somewhere else but they wouldn't allow it.
"Think it from my position, I had no other option. I can't work anywhere else so what am I supposed to do – let my family starve?"
Several of Hunt's most recent opponents have had a chequered history with performance enhancing substances, which prompted Hunt to publicly call for provisions in his contract with Overeem which state that Hunt would be protected financially in the event of Overeem failing a drug test.
It's unclear at the time of writing if this provision has been agreed to.
Hunt maintains, however, that any fighter who fails a drug test against him will be subject to independent legal proceedings from the fighter himself.
"Every fighter I fight, if he gets caught through the process then I'll sue him personally," Hunt said. "If I don't get help from the company I'll do it myself.
"They (dopers) should be struck from the records and taken everything off them. They don't deserve to get a cent. This sport is already harsh enough as it is. When you add in steroid use it makes it even worse."
Hunt's bout with Overeem appears likely to go ahead on the main card of UFC 209 from the T-Mobile Arena in Las Vegas. It is a rematch from a 2008 Pride bout which Overeem won by submission.
Comments
comments